Why H&R Block, PPG Industries, and Global Blood Therapeutics Jumped Today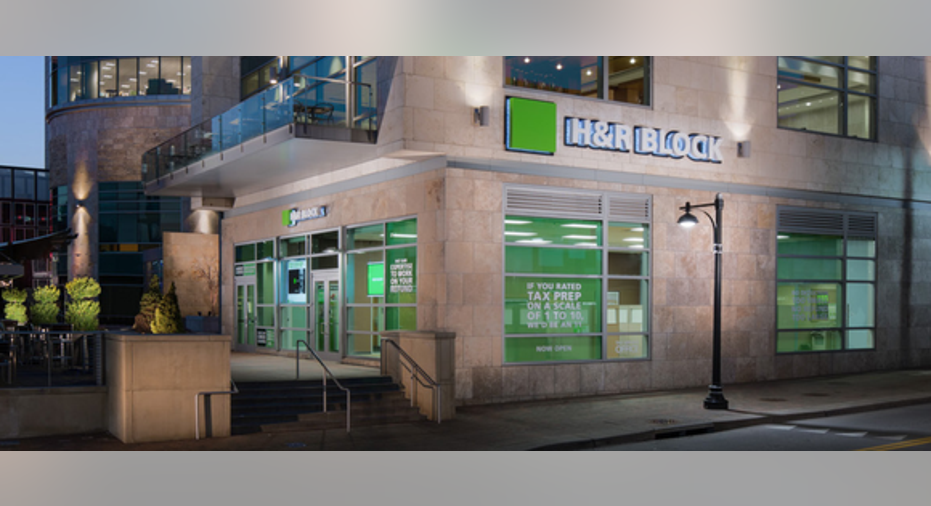 The stock market saw some volatile movements on Wednesday, and major market benchmarks moved in different directions in response to crosscurrents across the various sectors of the economy. On one hand, macroeconomic strength showed up in a favorable boost in private payroll figures, which confirmed the sense that the employment picture continued to improve. Yet the move also made a March interest rate increase from the Federal Reserve nearly a foregone conclusion, and a $2-per-barrel drop in the price of oil back into the low $50s weighed on the hard-hit energy sector.
Even with the volatility, some stocks shined, and H&R Block (NYSE: HRB), PPG Industries (NYSE: PPG), and Global Blood Therapeutics (NASDAQ: GBT) were among the best performers on the day. Below, we'll look more closely at these stocks to tell you why they did so well.
H&R Block sees better times ahead
Shares of H&R Block climbed 15% after the tax preparation specialist reported its fiscal third-quarter results. The company said that it had achieved some gains in market share during the initial part of this year's tax season, and despite facing some revenue declines due to delays in the beginning of tax season, H&R Block still posted narrower losses during a typically weak season than investors had expected. Moreover, investors are increasingly optimistic that opportunities for tax preparation services in the years to come could improve in light of the recent announcement of a potential replacement for the Affordable Care Act that would include tax credits to subsidize healthcare coverage. With efforts to offer products like its free 1040EZ filing promotion and a new loan product to provide refund advances, CEO Bill Cobb foresees better times ahead for the tax preparer as April approaches.
Image source: H&R Block.
Is PPG shopping for a buyout?
PPG Industries stock gained 6% in the wake of reports that the paint specialist might be looking at a potential major acquisition. Some believe that Dutch paint company Akzo Nobel could be looking at partners that would be interested in a full merger or a major acquisition of all or part of Akzo's operations, and PPG's name has surfaced as a prime candidate for such a deal. PPG didn't comment, but reports suggest that the U.S. company has retained the assistance of professionals to consider how such a deal might be structured and what a merger or strategic acquisition would look like. Consolidation in the industrial chemicals industry has been widespread, and Akzo's reported move would be consistent with the business pressures that many chemicals companies have faced recently.
Global Blood Therapeutics could be a target
Finally, shares of Global Blood Therapeutics soared 21%. The biopharmaceutical company that specializes in blood disorder treatments reportedly received interest in a possible takeover from Novo Nordisk, and in response, Global Blood Therapeutics is looking more closely at putting itself up for sale. Investors have looked at the healthcare industry as a hotbed for possible consolidation, and Global Blood's early success with clinical trials for some of its most promising experimental treatments has some industry experts growing more enthusiastic about the company's prospects. Hurdles still remain for the company to overcome, but with possible buyers looking at Global Blood, investors have to be pleased about its future prospects.
Offer from The Motley Fool: The 10 best stocks to buy nowMotley Fool co-founders Tom and David Gardner have spent more than a decade beating the market. In fact, the newsletter they run, Motley Fool Stock Advisor, has tripled the S&P 500!*
Tom and David just revealed their ten top stock picks for investors to buy right now.
Click here to get access to the full list!
*Stock Advisor returns as of 1/30/2017
Dan Caplinger has no position in any stocks mentioned. The Motley Fool has no position in any of the stocks mentioned. The Motley Fool has a disclosure policy.