Why Horizon Pharma, Och-Ziff Capital Management, and Clovis Oncology Slumped Today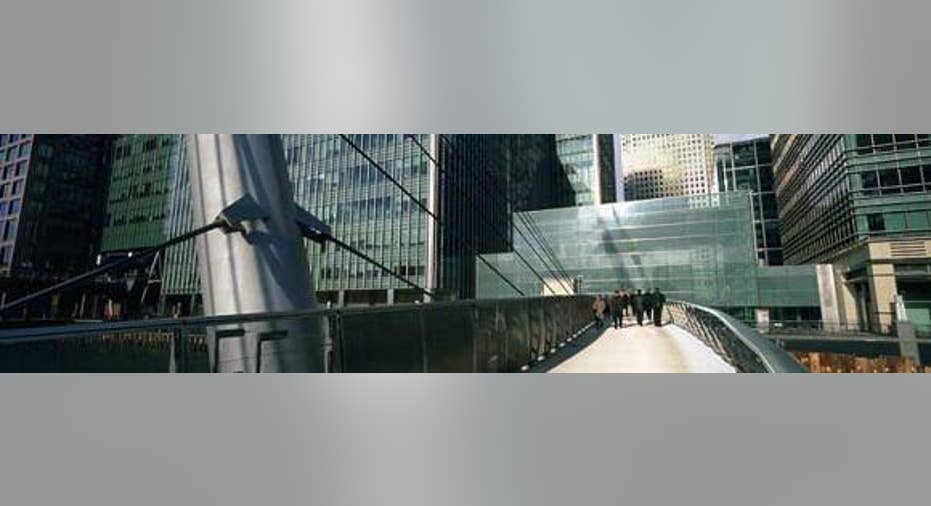 Image: Och-Ziff.
Tuesday was a strong day for the stock market, and the primary reason was positive movement in the energy markets. Crude oil prices rose almost $2 per barrel, moving above $42 and carrying a huge swath of energy stocks along with it. In general, major market benchmarks climbed higher by around 1%, and many sectors outside of energy climbed on perceived second-order effects. However, not all stocks participated in the rally. Some of the worst performers on Tuesday were Horizon Pharma , Och-Ziff Capital Management , and Clovis Oncology .
Horizon Pharma plunged 26% after revealing in an SEC filing its updated investor presentation including projections for sales and adjusted operating earnings for the first and second quarters of 2016. The company confirmed adjusted EBITDA guidance for the full year between $505 million and $520 million on sales of $1.025 billion to $1.05 billion, which would represent growth of roughly 40% on both measures compared to 2015. However, Horizon said that a fairly large portion of the company's sales and earnings would come in the second half of the year. That's natural for a fast-growing company like Horizon, where sequential increases in business metrics can be substantial. Nevertheless, even with solid growth in prescription counts for its Duexis, Vimovo, and Pennsaid 2% products, Horizon investors had wanted to see even stronger sales growth, and nervousness about the pharma industry generally seemed to take a toll as well.
Och-Ziff Capital Management fell 13% in the wake of reports suggesting that the hedge-fund company might have to agree to admit guilt in a bribery investigation that the U.S. Department of Justice is conducting. The allegations center on an investment made by a Libyan entity, and the Wall Street Journal report suggested that negotiations are ongoing between Och-Ziff and the Justice Department over the level of any punishment it might impose in a settlement. Och-Ziff has already had a difficult time in what has been a horrendous environment for many hedge funds, and a lack of strong performance has led to a substantial loss of assets under management for the company. Any investor concerns over the Justice Department investigation could prompt further outflows, and that poses a longer-term threat for Och-Ziff.
Finally, Clovis Oncology fell 5%. The cancer-drug maker had its stock halted for most of the day pending a vote from an advisory panel to the Food and Drug Administration regarding its lung-cancer treatment rociletinib. The panel recommended to the FDA that it not approve the drug until seeing results from an ongoing Phase 3 trial that won't conclude for another two and a half years, thwarting what the company had hoped would be sufficient data to warrant a positive recommendation. CEO Patrick Mahaffy expressed his disappointment with the advisory vote, and he said Clovis would keep working with the FDA as it moves toward a June 28 final decision on rociletinib's longer-term fate. Given that the stock had already fallen more sharply last week on FDA staff data that seemed to predict this outcome, Clovis investors didn't seem all that surprised by today's news.
The article Why Horizon Pharma, Och-Ziff Capital Management, and Clovis Oncology Slumped Today originally appeared on Fool.com.
Dan Caplinger has no position in any stocks mentioned. The Motley Fool has no position in any of the stocks mentioned. Try any of our Foolish newsletter services free for 30 days. We Fools may not all hold the same opinions, but we all believe that considering a diverse range of insights makes us better investors. The Motley Fool has a disclosure policy.
Copyright 1995 - 2016 The Motley Fool, LLC. All rights reserved. The Motley Fool has a disclosure policy.