Why Himax Technologies, Gran Tierra Energy, and Williams Companies Slumped Today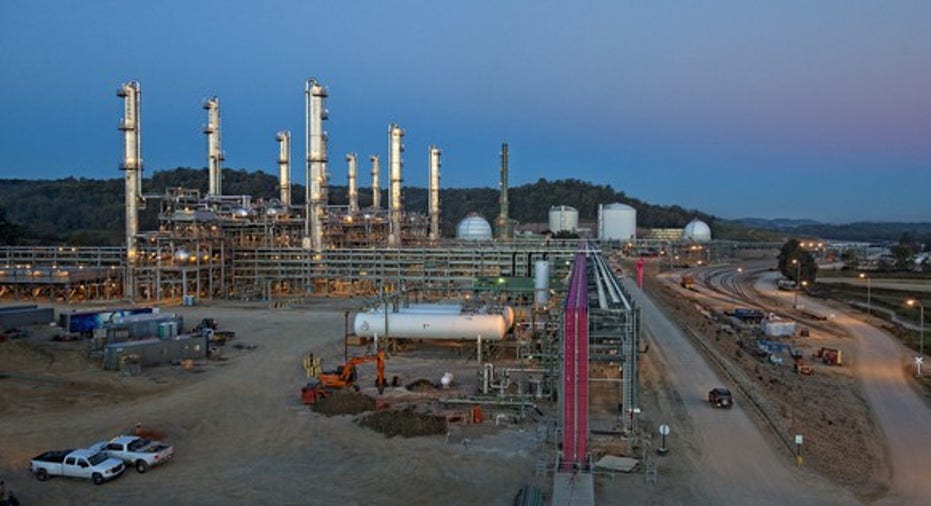 Image source: Williams Companies.
Stocks continued their ascent from the depths of the post-Brexit despair on Friday, although the day's gains were less dramatic than what market participants had seen over the past three days. Gains in major market benchmarks were limited to half a percent or less, but prices also rose in the bond market. Oil and gold also rose on the day as investors seemed to hedge their bets going into the long holiday weekend.
Even though investors were generally happy with the way things went, some stocks missed out on the rally and fell dramatically. Among the worst performers on the day were Himax Technologies , Gran Tierra Energy , and Williams Companies .
Himax bids farewell to its CTO
Himax Technologies fell 9% after announcing that Chief Technology Officer Chih-Huang Tsai retired from his position effective Thursday. The company said that the former TO will stay with the company, becoming vice chairman of a Taiwanese subsidiary of Himax.
In addition, some of Himax's downward pressure might well have stemmed from weak performance from a major manufacturer of memory chips, which cast a shadow over the entire industry, and could have collateral impact on companies like Himax. In order to maximize its success, Himax will need the chip industry to remain vibrant, and for demand to stay strong for the foreseeable future.
Making an energetic buy
Gran Tierra Energy dropped 7% in the wake of its announcement that it would spend $525 million to buy Colombia's PetroLatina Energy. The deal involves an initial payment of $500 million in cash, with $25 million more coming by the end of 2016. In Gran Tierra's eyes, buying PetroLatina is a good way to boost its overall asset base.CEO Gary Guidry explained, "The Acquisition represents a unique material opportunity in Colombia in terms of scale and upside potential and will add a new core area for Gran Tierra in the prolific Middle Magdalena Basin."
Investors seem to be worried about whether Gran Tierra spent too much on the acquisition, especially because some of the funding will come from the sale of subscription receipts allowing holders to buy common stock at $3 per share, which is a discount to their current price. Still, being opportunistic in a tough market environment for energy stocks could be a smart move for Gran Tierra in the long run.
Williams deals with defections
Finally, Williams Companies fell 5%. The company saw half-a-dozen members of its board of directors resign following the decision of Energy Transfer Equity to terminate its merger agreement with Williams, including Chairman Frank MacInnis.
Williams explained that the departing directors disagreed with the strategic decision to keep CEO Alan Armstrong in his current role, and although MacInnis' departure was stated to be for personal reasons, the others decided to resign in the best interest of shareholders. The energy company will now focus on its future without Energy Transfer Equity, although it said it would seek monetary damages in a lawsuit against its would-be acquirer, while recommitting to its core mission of delivering natural gas supplies to markets.
The article Why Himax Technologies, Gran Tierra Energy, and Williams Companies Slumped Today originally appeared on Fool.com.
Dan Caplinger has no position in any stocks mentioned. The Motley Fool has no position in any of the stocks mentioned. Try any of our Foolish newsletter services free for 30 days. We Fools may not all hold the same opinions, but we all believe that considering a diverse range of insights makes us better investors. The Motley Fool has a disclosure policy.
Copyright 1995 - 2016 The Motley Fool, LLC. All rights reserved. The Motley Fool has a disclosure policy.