Why Herbalife Ltd. Shares Plummeted 19% Last Month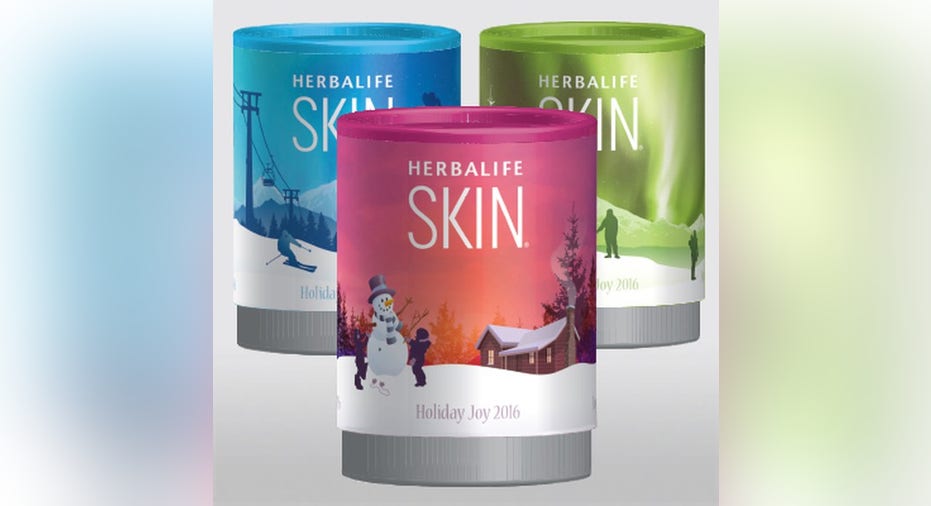 Image Source: Herbalife.
What happened
The volatility continued last month for nutritional-supplement makerHerbalife Ltd.(NYSE: HLF), with the stock falling 19% according to S&P Global Market Intelligence. Its third-quarter earnings report and the surprise news that CEO Michael Johnson will step down pressured the stock lower at the beginning of the month.
So what
Herbalife stock fell 6% on November 2 after the company's earnings report came out, and it continued to slide throughout the month on ongoing concerns about the business. The multi-level marketer actually beat earnings estimates at $1.09, posting an adjusted per-share profit of $1.21 -- however, revenue of $1.1 billion was short of expectations at $1.14 billion. CEO Johnson called it another "strong quarter," noting 6% volume growth.
However, the news that Johnson would be leaving the company seemed to overshadow the strong earnings. Johnson, who will be replaced by COO Richard Goudis, was seen as a strong leader who guided Herbalife through an ongoing short-seller attack from hedge fund manager Bill Ackman. Johnson will remain as a chairman of the board.
Now what
Herbalife also lowered its sales guidance in the quarter, saying it now expects revenue growth of 1-2%, down from a previous range of 1.5-4.5%. It raised EPS guidance for the year from $4.50-$4.80 to $4.65-$4.85, but issued relatively flat EPS guidance for 2017 of $4.60-$5.00. Through the rest of the month, the stock sank as rivalNu SkinEnterprises reported a disappointing earnings report, and the group of companies sometimes accused of being pyramid schemes were attacked by HBO's John Oliver. Ackman and Herbalife bull Carl Icahn continued to argue publicly over the stock as well. With the election, the incoming CEO, and the usual noise around the stock, expect the volatility to continue.
10 stocks we like better than Herbalife When investing geniuses David and Tom Gardner have a stock tip, it can pay to listen. After all, the newsletter they have run for over a decade, Motley Fool Stock Advisor, has tripled the market.*
David and Tom just revealed what they believe are the 10 best stocks for investors to buy right now... and Herbalife wasn't one of them! That's right -- they think these 10 stocks are even better buys.
Click here to learn about these picks!
*Stock Advisor returns as of November 7, 2016
Jeremy Bowman has no position in any stocks mentioned. The Motley Fool has no position in any of the stocks mentioned. Try any of our Foolish newsletter services free for 30 days. We Fools may not all hold the same opinions, but we all believe that considering a diverse range of insights makes us better investors. The Motley Fool has a disclosure policy.