Why Groupon Shares Got Clobbered Today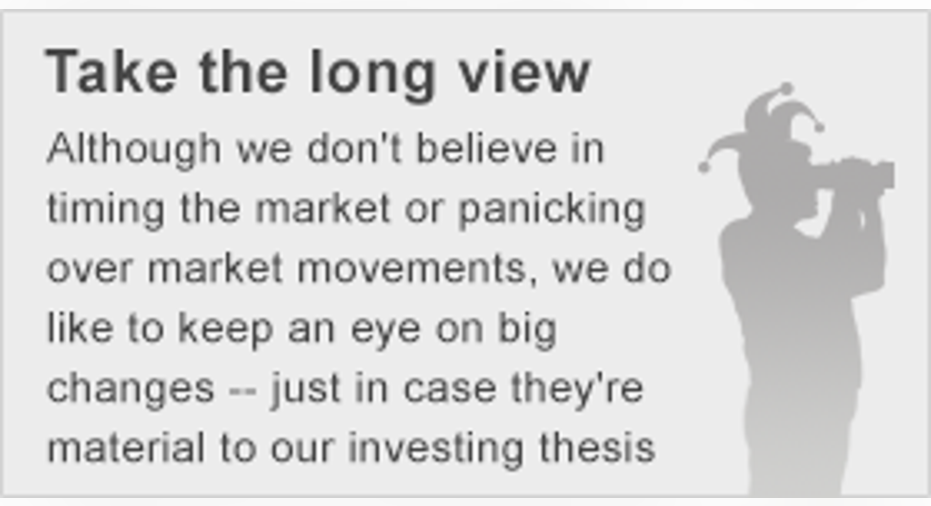 Image source: Groupon.
What: Shares of Groupon got clobbered today, down by 10% as of 3:18 p.m. ET, after the company received an analyst downgrade.
So what: UBS dropped its rating on Groupon from neutral to sell, maintaining a $3.20 price target. Groupon faces intense competition in the local ad and local e-commerce markets, yet it lacks any meaningful competitive advantage over rivals. That's especially true when it comes to competing against much larger advertising companies that enjoy scale and are more innovative.
Now what: Shares jumped last month after Groupon reported better-than-expected earnings, but those higher prices may not be deserved, at least in UBS' opinion. The downgrade was very much related to recent price jumps, since current prices may not be warranted; some of the rally may have simply been short covering, and the company's valuation multiples now look stretched relative to UBS' earnings estimates.
The article Why Groupon Shares Got Clobbered Today originally appeared on Fool.com.
Evan Niu, CFA has no position in any stocks mentioned. The Motley Fool has no position in any of the stocks mentioned. Try any of our Foolish newsletter services free for 30 days. We Fools may not all hold the same opinions, but we all believe that considering a diverse range of insights makes us better investors. The Motley Fool has a disclosure policy.
Copyright 1995 - 2016 The Motley Fool, LLC. All rights reserved. The Motley Fool has a disclosure policy.