Why Gray Television, Inc. Stock Was Falling Today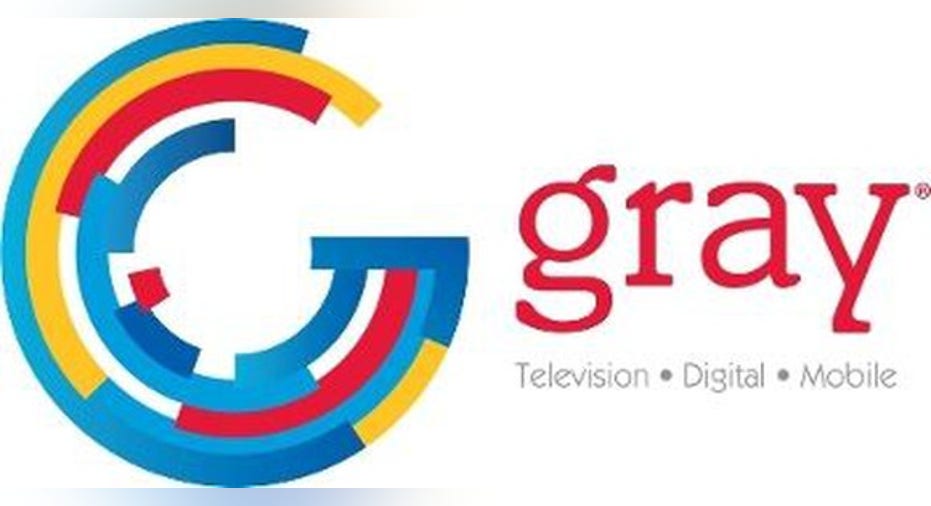 Image source: Gray Television.
What happened
Shares of Gray Television (NYSE: GTN) were slipping today after the broadcaster posted results that were well below expectations in its third-quarter earnings report. As of 12:03 p.m. EST, the stock was down 9.5%.
So what
While the political campaign season is normally a boon for broadcasters like Gray, the company reported another quarter of weak political revenue, much like its peers, as the Trump campaign has sought other channels for connecting with voters, and spending on down-ballot races was also lower. CEO Hilton Howell said those challenges created "a perfect storm for political revenue."
The company posted adjusted earnings per share of $0.26, which were up from $0.18 but well below expectations at $0.39. Total revenue was up 35% to $204.5 million, boosted by acquisitions and the political season, though that was also well short of estimates of $220.4 million.
Now what
Political ad spending tends to pick up as an election approaches, so investors were also counting on a spending spree through the first half of the fourth quarter. However, the company's guidance for the current quarter was also underwhelming. Management sees revenue increasing 36% to 40%, to $230 million to $237 million, compared to analyst expectations at $265.5 million. Operating expenses were expected to grow more slowly than revenue. Management did not provide EPS guidance, but based on the figures it provided, the company appears to be on track for a per-share profit around $0.54, also well below the consensus at $0.69.
It's unclear at this point if this campaign season represents a permanent shift in political ad spending or if this is just a phenomenon unique to this advertising season. While presidential elections only come around once every four years, they are responsible for about half of Gray's earnings per share in those years, as they drive up ad rates. On a long-term basis, then, they're responsible for about 20% of the company's profits, a significant portion. That won't matter again for another four years, but it may factor into long-term models as digital ad channels and the media environment continue to evolve, making traditional TV less relevant.
10 stocks we like better than Gray Television When investing geniuses David and Tom Gardner have a stock tip, it can pay to listen. After all, the newsletter they have run for over a decade, Motley Fool Stock Advisor, has tripled the market.*
David and Tom just revealed what they believe are the ten best stocks for investors to buy right now... and Gray Television wasn't one of them! That's right -- they think these 10 stocks are even better buys.
Click here to learn about these picks!
*Stock Advisor returns as of November 7, 2016
Jeremy Bowman has no position in any stocks mentioned. The Motley Fool has no position in any of the stocks mentioned. Try any of our Foolish newsletter services free for 30 days. We Fools may not all hold the same opinions, but we all believe that considering a diverse range of insights makes us better investors. The Motley Fool has a disclosure policy.