Why Gol Linhas Aereas Inteligentes Stock Plummeted Today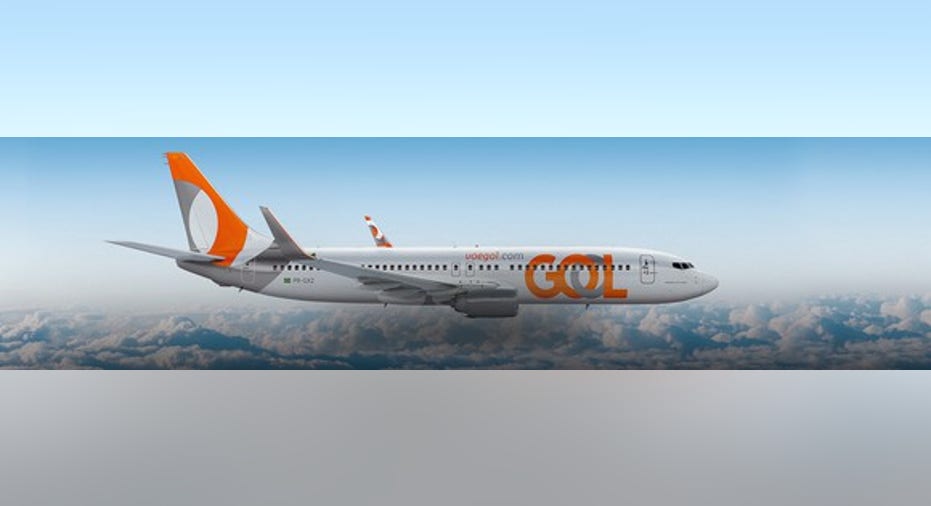 What happened
Shares ofGol Linhas Aereas Inteligentes(NYSE: GOL) were plummeting on the fallout from the Brazilian political scandal on Thursday.
As of 11:48 a.m. EDT, the stock was down 27.6%.
Image source: Gol Linhas Aereas.
So what
The Brazilian stock market, Bovespa, was down 11% on a broad-based sell-off that started after news broke that Brazilian President Michel Temer had attempted to bribe a witness to remain silent in an ongoing graft probe.
The revelation follows last year's removal of former President Dilma Rousseff, who was forced from office in her own corruption scandal. Since then, the Brazilian stock market had rebounded strongly with the popular Brazil ETFiShares MSCI Brazil Capped ETF(NYSEMKT: EWZ) up 21% before Thursday's news wiped out nearly all those gains. It's the worst day for Brazilian stocks since October 2008 in the throes of the financial crisis.
Now what
The effect of such a revelation on the fortunes of Gol Linhas is probably negligible at this point, but the news is proving devastating to investor confidence. As a prominent emerging market, Brazil attracts a significant foreign investment, which will was jolted by the scandal, and could hurt an economy that was emerging from a long recession.
Airline stocks tend to be volatile and highly cyclical, and Gol Linhas may be more sensitive than the broader market to such news. Investors seem to be expecting the scandal to get worse. I'd expect Gol Linhas shares to eventually bounce back, but they could fall further if the bribery scandal continues to unravel.
10 stocks we like better than GOL Linhas Aereas InteligentesWhen investing geniuses David and Tom Gardner have a stock tip, it can pay to listen. After all, the newsletter they have run for over a decade, Motley Fool Stock Advisor, has tripled the market.*
David and Tom just revealed what they believe are the 10 best stocks for investors to buy right now... and GOL Linhas Aereas Inteligentes wasn't one of them! That's right -- they think these 10 stocks are even better buys.
Click here to learn about these picks!
*Stock Advisor returns as of May 1, 2017
Jeremy Bowman has no position in any stocks mentioned. The Motley Fool has no position in any of the stocks mentioned. The Motley Fool has a disclosure policy.