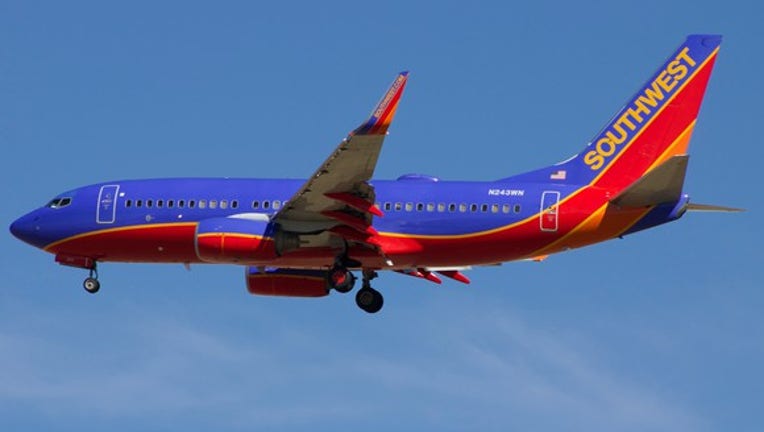 Image Source: Motley Fool.
What happened
Shares ofGlobal Eagle Entertainment(NASDAQ: ENT) were surging today after the digital-media company extended its contract withSouthwest Airlines(NYSE: LUV). The stock closed up 10.3%.
So what
Global Eagle specializes in providing internet connectivity for the travel industry, and Southwest is its biggest customer, contributing 23% of its revenue last year -- so an extension bodes well for Global Eagle. The companies agreed to extend their partnership from 2020 to 2025. Features include a full-term commitment to live television, transition to monthly recurring charge per aircraft for Wi-Fi and TV instead of the current fixed fee, and a significant increase in user experience and network performance.
Now what
Global Eagle stock spiked as much as 25% today, though the stock gave back some of those gains as investors seemed to think shares had been overbought. Digital connectivity for airlines is a growing field, and the extension of the Southwest agreement could help the company land additional airline clients. Global Eagle is hosting a webcast tomorrow morning at 8:30 a.m. EST to discuss the details of the agreement. The stock could move even higher depending on how management spins the news.
10 stocks we like better than Global Eagle Entertainment When investing geniuses David and Tom Gardner have a stock tip, it can pay to listen. After all, the newsletter they have run for over a decade, Motley Fool Stock Advisor, has tripled the market.*
David and Tom just revealed what they believe are the 10 best stocks for investors to buy right now... and Global Eagle Entertainment wasn't one of them! That's right -- they think these 10 stocks are even better buys.
Click here to learn about these picks!
*Stock Advisor returns as of Nov. 7, 2016
Jeremy Bowman has no position in any stocks mentioned. The Motley Fool has no position in any of the stocks mentioned. Try any of our Foolish newsletter services free for 30 days. We Fools may not all hold the same opinions, but we all believe that considering a diverse range of insights makes us better investors. The Motley Fool has a disclosure policy.