Why Global Blood Therapeutics Inc Shares Are Tanking Today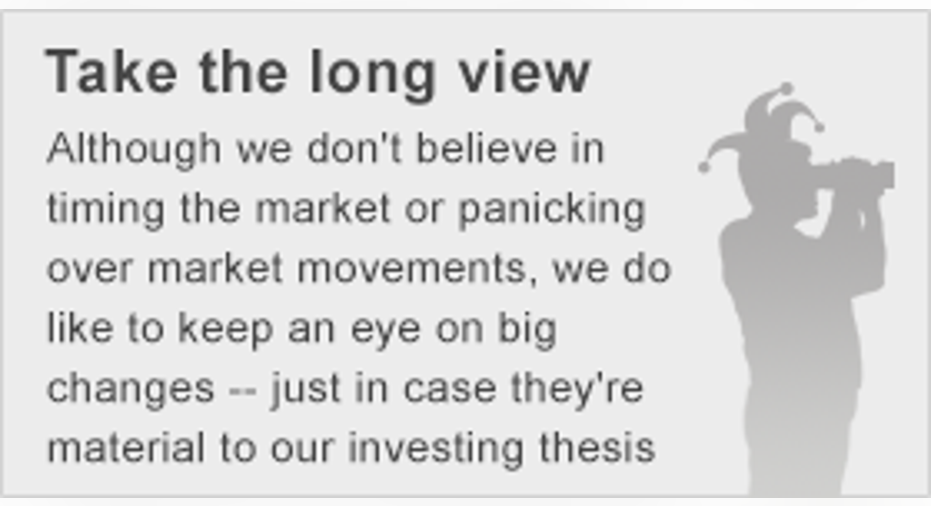 What: Global Blood Therapeutics is down 19% at 12:30 p.m. EST after releasing data for its sickle cell drug GBT440 at the American Society of Hematology (ASH) meeting over the weekend.
So what: The data weren't particularly bad. In the two doses tested -- 500 mg and 700 mg -- the median sickle counts after 28 days of treatment decreased by 56% and 46%, respectively, compared to a 14% increase for patients treated with placebo. The drug is clearly active.
The reason for the decline in the stock price is likely multifaceted. First, the decrease with the new patients -- 22 patients between the two treatment groups -- didn't improve by as much as the initial cohort of six patients released previously, who had an 80% reduction in sickle counts. Second, the lower dose appears to be working slightly better than the higher dose, which is the opposite of what you'd expect.
Both of the issues could be explained by the spectrum of sickle-cell patients that might be helped to a varying degree by GBT440. With so few patients, it's unlikely the groups had patients with the same severity of sickle cell disease.
The other reason Global Blood Therapeutics might be down is because bluebird bio (NASDAQ: BLUE) reported discouraging news on its own sickle-cell treatment at ASH, but that really shouldn't be the case. Bluebird's and Global Blood Therapeutics' treatments work in entirely different ways, so Bluebird Bio's setback shouldn't mean anything for Global Blood Therapeutics. If anything, Bluebird Bio's issues should send Global Blood Therapeutics' value up due to potentially less competition.
Now what: Global Blood Therapeutics is testing a 1,000 mg dose, which should add additional data to show that the drug is active. The biotech is also starting a new part of the clinical trial that will test GBT440 over 90 days to give it more safety and efficacy data. Global Blood Therapeutics plans to start a pivotal trial that it'll use to gain marketing approval next year.
Investors might be getting a discount here, but until Global Blood Therapeutics has long-term safety and efficacy data, it'll remain a risky investment.
The article Why Global Blood Therapeutics Inc Shares Are Tanking Today originally appeared on Fool.com.
Brian Orelli has no position in any stocks mentioned. The Motley Fool recommends bluebird bio. Try any of our Foolish newsletter services free for 30 days. We Fools may not all hold the same opinions, but we all believe that considering a diverse range of insights makes us better investors. The Motley Fool has a disclosure policy.
Copyright 1995 - 2015 The Motley Fool, LLC. All rights reserved. The Motley Fool has a disclosure policy.