Why Gerdau, Cosan, and Companhia Siderurgica Nacional Stocks Soared Today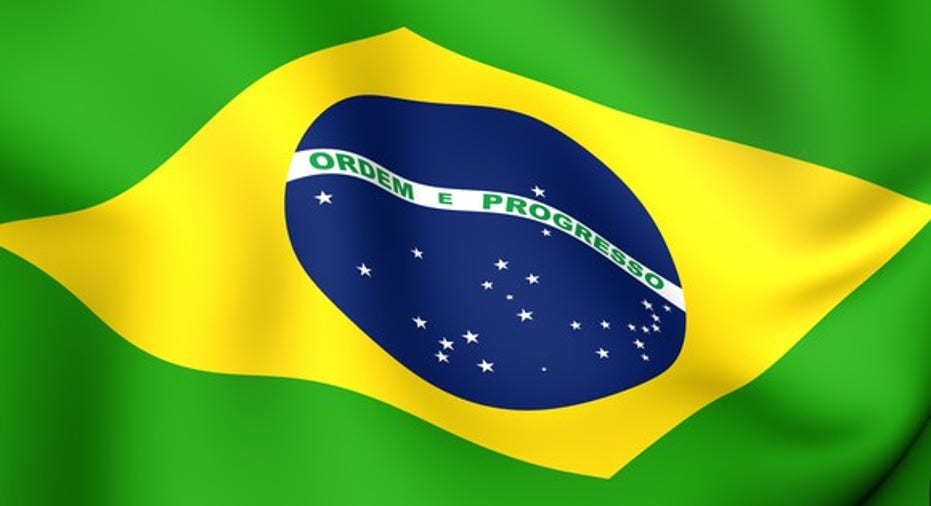 What happened
What goes down...sometimes goes right back up again. Yesterday, shares of Brazilian industrial companies Gerdau SA (NYSE: GGB), Cosan (NYSE: CZZ), and Companhia Siderurgica Nacional (NYSE: SID) got knocked for double-digit loops, caught up in a wave of negative sentiment surrounding Brazil's latest presidential bribery scandal.
Today, each of these three companies enjoyed double-digit gains over the course of the day's trading. Even after giving back some of those gains, Gerdau ended the day up 8.7%, Cosan closed 9.2% higher, and Siderurgica Nacional ended up 9.9%.
So what
Even though no company-specific news exists to explain today's moves, two logical explanations suggest themselves -- neither one mutually exclusive.
First, today's moves could be an example of the upside of short-selling. After traders short a stock to bet on its fall, they must eventually buy the stock back in order to close their short positions. The spurt of buying seen in three stocks that fell so hard yesterday could be evidence of opportunistic traders now closing out their short positions.
That's one explanation. The other, as I suggested yesterday, is that investors may have finally had opportunity to review the historical record. They may have noticed how the last Brazilian scandal, which saw then-President Dilma Rousseff impeached, failed to prevent Brazil's stock market from booking 7% gains over the ensuing nine months. Yesterday, I suggested that this evidence might perversely encourage investors to buy into the Brazilian market in the face of its latest scandal -- and that could be exactly what we're seeing happen today.
The flag is flying for Brazilian stocks again. Image source: Getty Images.
Now what
Of course, there's still the little matter of deciding whether these three stocks deserve to be bought.
Gerdau stock is unprofitable over the past 12 months, while Cosan is only barely profitable, costing a whopping 74 times trailing earnings. Siderurgica Nacional stock, on the other hand, sells for less than seven times earnings. If I were to pick one of these three most likely to benefit from (a) shorts closing out their negative bets against the company, (b) a long-term trend of rising stock prices on Brazilian stocks, and (c) an attractive valuation, I think Siderurgica Nacional might be your best bet.
10 stocks we like better than CosanWhen investing geniuses David and Tom Gardner have a stock tip, it can pay to listen. After all, the newsletter they have run for over a decade, Motley Fool Stock Advisor, has tripled the market.*
David and Tom just revealed what they believe are the 10 best stocks for investors to buy right now... and Cosan wasn't one of them! That's right -- they think these 10 stocks are even better buys.
Click here to learn about these picks!
*Stock Advisor returns as of May 1, 2017
Rich Smith has no position in any stocks mentioned. The Motley Fool has no position in any of the stocks mentioned. The Motley Fool has a disclosure policy.