Why General Motors, bluebird bio, and Skechers USA Jumped Today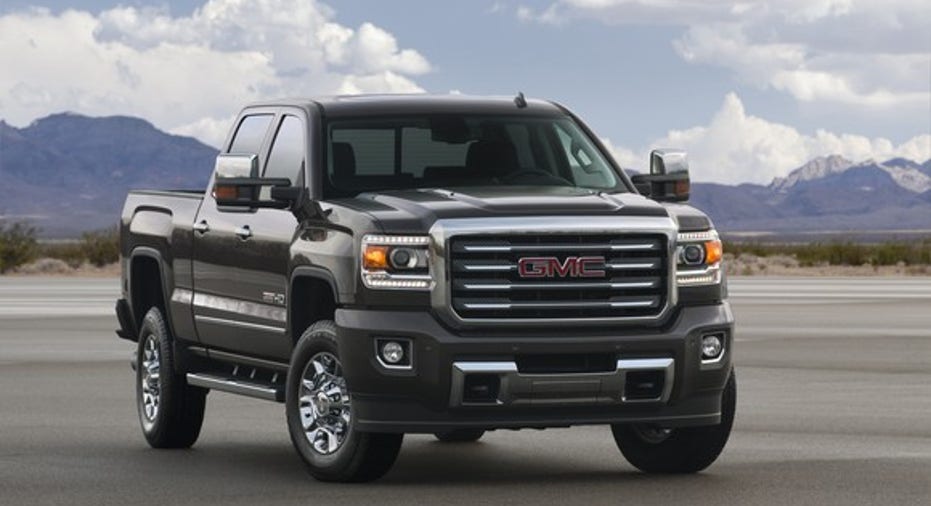 Thursday continued an unusual situation in the stock market, with massive sector rotations having opposite impacts on different major market benchmarks. The Dow was up more than a third of a percent, climbing on the strength of various energy and financial stocks in the average. Yet the S&P 500 was down a similar amount, and the Nasdaq fell well over 1% as technology stocks lost favor.
Still, several individual companies had good performance on Thursday, and General Motors (NYSE: GM), bluebird bio (NASDAQ: BLUE), and Skechers USA (NYSE: SKX) were among the biggest gainers on the day. Below, we'll look more closely at these stocks to tell you why they did so well.
Image source: General Motors.
GM enjoys strong November sales
General Motors climbed 5.5% after posting its latest monthly sales numbers. GM said that its retail sales climbed 8% to about 197,600 vehicles during the month, and gains in market share pushed General Motors to its best levels in seven years.
The Buick and Cadillac lines saw the best performance, rising 22% and 17% respectively, but the GMC and Chevrolet brands also saw more modest growth. Total sales of more than 252,600 vehicles were up 10% from last year, and GM sees even better prospects for 2017, when it will launch the Chevy Equinox and other new products. General Motors claimed the status of the fastest-growing automaker, and its numbers have been quite impressive recently, even in the context of a generally strong industry overall.
bluebird bio gets some good news
Bluebird jumped 14% in the wake of an announcement concerning its bb2121 investigational treatment for patients with relapsed/refractory multiple myeloma. The company said that it intends to present phase 1 trial data on bb2121, and that early data from the study "demonstrate objective anti-tumor responses in heavily pre-treated patients with multiple myeloma," according to chief medical officer David Davidson.
Because of the favorable data, Davidson said that Bluebird and its partner are likely to complete the dose-escalation stage of the trial efficiently, and then to initiate the expansion cohort for the trial. Despite the immediate gains, bb2121 will take a while to play out, with probably another two years to run on the current study.
Skechers gets a big buy from inside
Finally, Skechers USA soared 16%. SEC filings noted that CEO Robert Greenberg spent nearly $11 million to buy stock in the footwear maker, spurring follow-on interest from outside investors. In addition, one analyst from Buckingham Research Group boosted the rating on Skechers stock from neutral to buy, noting that in addition to insider interest, Skechers is also finding ways to appeal to a mass-market audience more effectively.
More broadly, the athletic apparel and footwear industry is still going through some growing pains after lightning-fast expansion in past years. Yet Skechers appears to be finding ways to thrive even when larger competitors in the space are suffering from at least minor setbacks. That bodes well for the future of Skechers' business going forward.
10 stocks we like better than General Motors When investing geniuses David and Tom Gardner have a stock tip, it can pay to listen. After all, the newsletter they have run for over a decade, Motley Fool Stock Advisor, has tripled the market.*
David and Tom just revealed what they believe are the 10 best stocks for investors to buy right now... and General Motors wasn't one of them! That's right -- they think these 10 stocks are even better buys.
Click here to learn about these picks!
*Stock Advisor returns as of November 7, 2016
Dan Caplinger has no position in any stocks mentioned. The Motley Fool owns shares of and recommends Skechers. The Motley Fool recommends Bluebird Bio and General Motors. Try any of our Foolish newsletter services free for 30 days. We Fools may not all hold the same opinions, but we all believe that considering a diverse range of insights makes us better investors. The Motley Fool has a disclosure policy.