Why Frontier Communications Corp. Plunged Today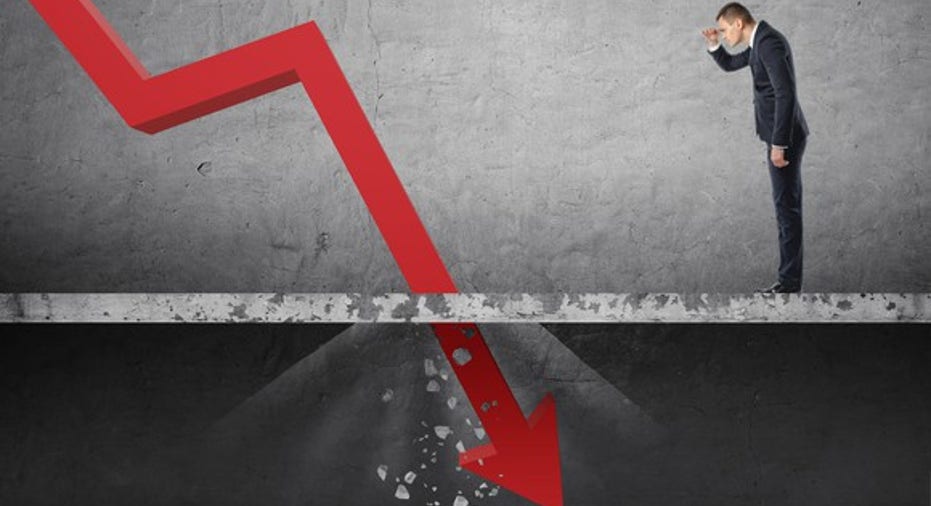 What happened
Shares of Frontier Communications (NASDAQ: FTR) fell as much as 15.3% Wednesday morning, as analyst firm Goldman Sachs lowered its rating of the stock to a "sell."
So what
Goldman analyst Brett Feldman said that Frontier's generous dividend policy doesn't look sustainable in the long run, and recalculated his models with an expectation of zero dividends after the already-declared first quarter of 2017. For a stock currently sporting a 17% dividend yield, a deep payout cut would indeed send share prices downward in a hurry.
Image source: Getty Images.
Now what
Feldman isn't worried about Frontier being forced to slash its payouts due to failing to deliver on debt covenants. Instead, he expects management to make that tough decision voluntarily, and then use the $700 million annual dividend budget to pay down debt.
Whatever the reason, actual dividend cuts will be a bitter pill for Frontier investors to swallow. There's much more to income investing than simply picking the highest yields on the market. This is yet another great example of excessive yields acting like warning flags on a sinking ship.
10 stocks we like better than Frontier CommunicationsWhen investing geniuses David and Tom Gardner have a stock tip, it can pay to listen. After all, the newsletter they have run for over a decade, Motley Fool Stock Advisor, has tripled the market.*
David and Tom just revealed what they believe are the 10 best stocks for investors to buy right now... and Frontier Communications wasn't one of them! That's right -- they think these 10 stocks are even better buys.
Click here to learn about these picks!
*Stock Advisor returns as of February 6, 2017
Anders Bylund has no position in any stocks mentioned. The Motley Fool has no position in any of the stocks mentioned. The Motley Fool has a disclosure policy.