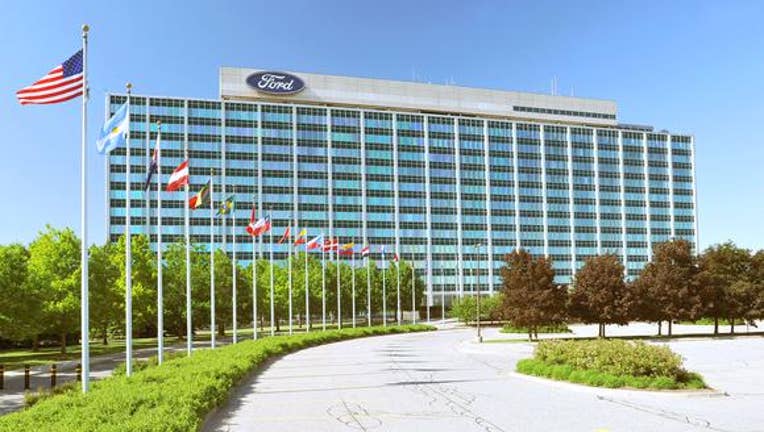 Ford headquarters. Image source: Ford Motor Company.
When it comes to pet peeves, one that's high on my list is how commonly investors misunderstand Ford Motor Company's total debt situation. It's gotten to the point where Ford's management team had to comment about it during the fourth-quarter earnings report, explaining yet again why Ford's total debt is different from its automotive debt.
It's like playing whack-a-mole at an arcade: Explain the misconception to one person, and another victim of the confusion immediately pops up.
I've tried before to whack all the moles at once, using the reach of the Fool. Today I try again: Here's why Ford's total debt situation is not as bad as it seems.
A recent example Let me say this first: Investopedia is an excellent website with solid content and good writers. However, in this case, its analysis of Ford's debt ina recent articlewas misguided. Here's a snippet:
Yes, the information is technically correct, but the analysis has a major shortcoming. Ford's total long-term debt, used in the debt-to-equity ratio in the analysis above, includes Ford Credit, which essentially acts as a bank, borrowing money from other institutions that it uses to make loans to consumers and dealerships.
Ford Credit, which is actually more profitable for Ford than any of its sales regions besides North America, has continued to increase the amount of loans it dishes out. Thus, the company has increased its total debt -- but that portion of its rising debt load essentially equates to additional revenue opportunities.
Meanwhile, the company's automotive debt, which excludes debt from Ford Credit, is near its lowest level in at least a decade. Here, look at this pretty chart I made for you.
Chart by author. Data source: Ford Motor Company SEC filings.
To more clearly understand what this means, let's compare the debt levels of Ford and General Motors. A couple of years before the Great Recession forced GM into a unique bankruptcy, the company was already struggling. To help fund a massive turnaround effort, GM sold a 51% stake of its own banking entity, before eventually getting rid of its financial arm entirely. GM would only exit the auto lending business briefly, though, and in 2010 it purchased another bank entity, AmeriCredit, which it renamed General Motors Financial (GMF). But its new captive lending arm has yet to grow it to the size of Ford Credit, which is why GM's total long-term debt is more than $60 billion less than Ford's, and its debt-to-equity ratio is much smaller.
To emphasize again howproductive this high debt load is, consider this: At the end of 2015, GMF had $57 billion in earning assets, and generated about $167 million in pre-tax profits during the fourth quarter. Ford Credit, on the other hand, had $127 billion in managed receivables that generated $556 million in pre-tax profits during the quarter.
When you back out the automakers' financial divisions, GM's automotive debt was a very respectable $8.8 billion at the end of 2015, and Ford's checked in at $12.8 billion. That's a far cry from the more than $132 billion figure for total long-term debt that many are so concerned about Ford owing, and much more in line with the competition as far as financial ratios. So, the next time you hear about Ford having an extreme amount of debt compared to its competition, or an abnormally high debt-to-equity ratio, please pass this information along.
The article Why Ford Motor Company's Debt Is Often Misunderstood originally appeared on Fool.com.
Daniel Miller owns shares of Ford and General Motors. The Motley Fool owns shares of and recommends Ford. The Motley Fool recommends General Motors. Try any of our Foolish newsletter services free for 30 days. We Fools may not all hold the same opinions, but we all believe that considering a diverse range of insights makes us better investors. The Motley Fool has a disclosure policy.
Copyright 1995 - 2016 The Motley Fool, LLC. All rights reserved. The Motley Fool has a disclosure policy.