Why Ford is Cutting 1,400 Jobs This Year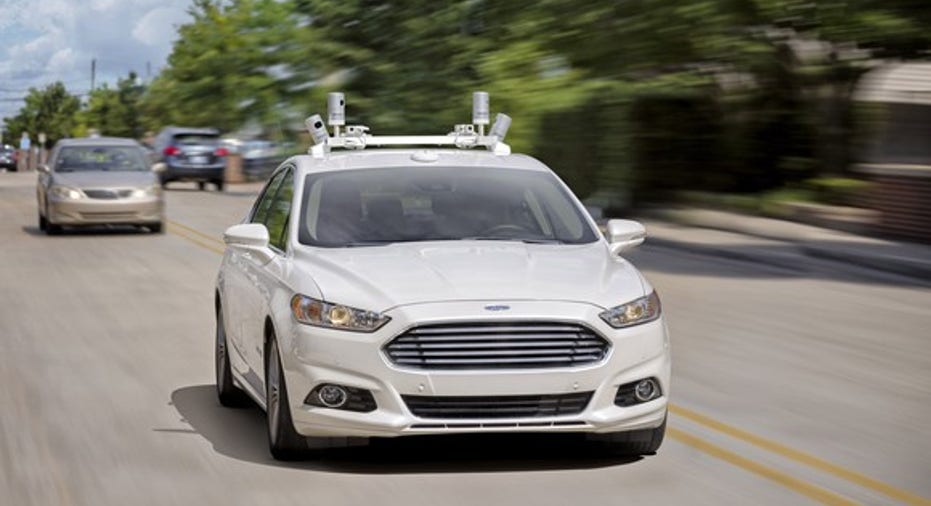 Ford Motor Company (NYSE: F) confirmed on Wednesday that it will be cutting some staff as part of a larger effort to offset slowing sales and the costs of new-technology investments.
In a statement, Ford said that it plans to reduce its salaried workforce in its North America and Asia Pacific regions by about 10%, using what it called "voluntary packages." About 1,400 jobs will be eliminated, Ford said.
Ford's planned reductions are much less drastic than initially reported. The Wall Street Journal had reported on Monday that Ford was planning to cut roughly 10% of its total global workforce, or about 20,000 jobs.
Ford's planned job cuts are part of a cost-savings program intended to help offset spending on new technologies like autonomous vehicles. Image source: Ford Motor Company.
What Ford said about the staff cuts
Here's the official statement from Ford:
A Ford spokesperson said those "voluntary packages" will consist of a series of early retirement and "special separation" offers that will be rolled out to employees in the affected regions next month. The company expects about 1,400 salaried workers to leave the company by the end of September.
Those workers will come from Ford's corporate staff in its North America and Asia Pacific regions (including China), including finance, human resources, legal, communications, government affairs, marketing, sales, and service departments.
Employees in Ford's product development, manufacturing, information technology, global data and analytics, and Ford Credit teams will not be receiving the separation offers. Those teams won't have any cuts.
Ford said that its Europe and South America units won't participate. Europe has already been restructured, and restructuring and cost-reduction efforts are currently underway in South America.
No hourly employees will be affected by the cuts.
The upshot: This isn't a drastic move to boost Ford's stock
Ford CEO Mark Fields has come under fire recently for the sluggish performance of the Blue Oval's stock since he took the company's helm in July of 2014. Under Fields, Ford has booked its two most profitable years ever and begun work on a comprehensive plan to ensure that Ford is a key player as technology transforms the traditional auto business. But some investors (including Ford's board of directors) feel that Wall Street hasn't given the company due credit.
There was some thought that a large round of job cuts might give the stock a boost. But I think that while Ford will deserve some credit if it generates the $3 billion in cost cuts it expects this year, something else is needed to boost the stock.
I have argued that part of the problem might come down to Ford's communications. Fields and his team have talked at length about the work they are doing, and about the investments needed to undertake the transformation of Ford's businesses. But what they haven't talked about in any detail is the upside: Fields' plan seems to promise significant profit growth, but just how much will all of this effort add to Ford's bottom line, and when?
I think Fields and company will make an effort to fill out that part of Ford's story in the months to come. If the story is a good one -- and it should be -- then Ford's stock might finally lift out of its doldrums.
10 stocks we like better than FordWhen investing geniuses David and Tom Gardner have a stock tip, it can pay to listen. After all, the newsletter they have run for over a decade, Motley Fool Stock Advisor, has tripled the market.*
David and Tom just revealed what they believe are the 10 best stocks for investors to buy right now... and Ford wasn't one of them! That's right -- they think these 10 stocks are even better buys.
Click here to learn about these picks!
*Stock Advisor returns as of May 1, 2017
John Rosevear owns shares of Ford. The Motley Fool owns shares of and recommends Ford. The Motley Fool has a disclosure policy.