Why Fitbit, Iridium Communications, and Marathon Petroleum Jumped Today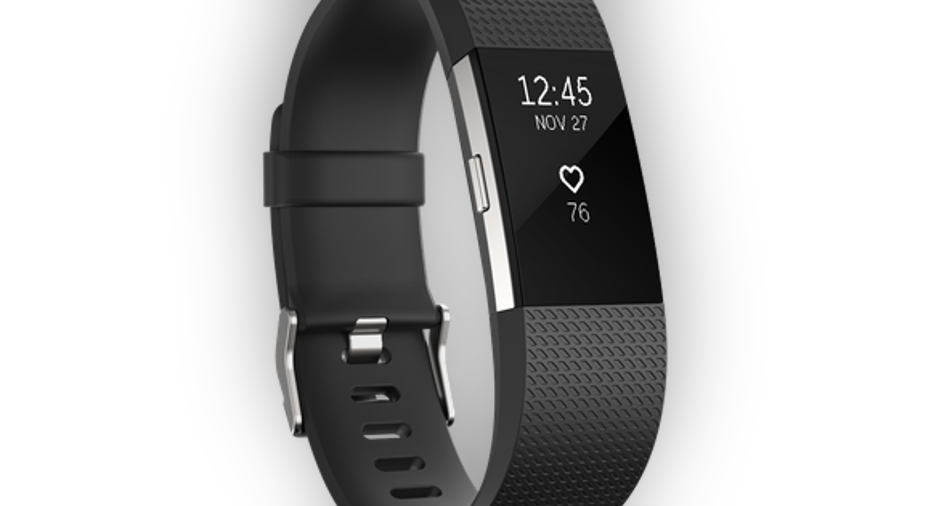 2017 got off to a strong start on Wall Street as investors defied some predictions that they were waiting to sell until 2016 had ended in order to defer capital gains for an extra year. Instead, market participants seemed ready to ride the end-of-year positive momentum into January. Although major market benchmarks finished below their highest levels of the day, they nevertheless finished higher by between 0.5% and 1%. Some stocks saw even greater gains, and Fitbit (NYSE: FIT), Iridium Communications (NASDAQ: IRDM), and Marathon Petroleum (NYSE: MPC) were among the best performers of the day. Below, we'll look more closely at these stocks to tell you why they did so well.
Image source: Fitbit.
Fitbit has a healthy holiday
Fitbit climbed 8% after the maker of wearable fitness trackers announced that its Charge 2 tracker had been added into the wellness program at UnitedHealth Group's(NYSE: UNH) UnitedHealthcare unit. The wellness program, which is made possible by a subsidiary of Qualcomm (NASDAQ: QCOM), coordinates participants' activity levels with the goals and metrics that the wellness program is designed to track. Under the program, employees can earn up to $4 per day in credits if they meet certain goals for activity frequency, intensity, and tenacity. Fitbit notes that the addition of the Charge 2 device makes it even more convenient for participants to track their progress, giving them full access to the company's ecosystem to interact with others. If similar initiatives take place at other employers, then Fitbit could well capitalize on increased fitness awareness to drive future sales gains.
Iridium is a go for launch
Iridium Communications soared 10% after launch specialist SpaceX said that it intends to return to an active launch schedule later this month. Iridium has used SpaceX to help it with its Iridium NEXT program, which involves an updated network of satellites intended to help the global communications company offer better quality for its worldwide satellite-connectivity network. After Iridium made a false start last month anticipating a launch schedule that turned out to be incorrectly optimistic, today's news came directly from SpaceX, and so investors are reasonably certain that the next launch date will happen as planned as long as other factors work out well for the company. Given the extent to which Iridium's future relies on a successful NEXT deployment, it's critical that SpaceX not encounter more difficulties ahead.
Marathon Petroleum looks more energetic
Finally, Marathon Petroleum climbed 5%. The gains came after the company had a conference call to discuss strategic actions that the refiner intends to take in order to enhance shareholder value, which came in response to calls from activist investors at Elliott Management to look at possible moves to boost the stock further. In particular, Marathon is looking at faster sales of assets to its MPLX master limited partnership, as well as a possible spinoff or sale of its Speedway gas station and convenience store network. With the energy sector having rebounded sharply, now might be a good time for Marathon Petroleum to look at refocusing its efforts through such strategic moves, and investors hope that the net result will be higher share prices going forward.
10 stocks we like better than Marathon Petroleum When investing geniuses David and Tom Gardner have a stock tip, it can pay to listen. After all, the newsletter they have run for over a decade, Motley Fool Stock Advisor, has tripled the market.*
David and Tom just revealed what they believe are the 10 best stocks for investors to buy right now... and Marathon Petroleum wasn't one of them! That's right -- they think these 10 stocks are even better buys.
Click here to learn about these picks!
*Stock Advisor returns as of Nov. 7, 2016
Dan Caplinger has no position in any stocks mentioned. The Motley Fool owns shares of and recommends Fitbit and Qualcomm. The Motley Fool recommends Iridium Communications and UnitedHealth Group. The Motley Fool has a disclosure policy.