Why First Majestic Silver, Fitbit, and Healthways Jumped Today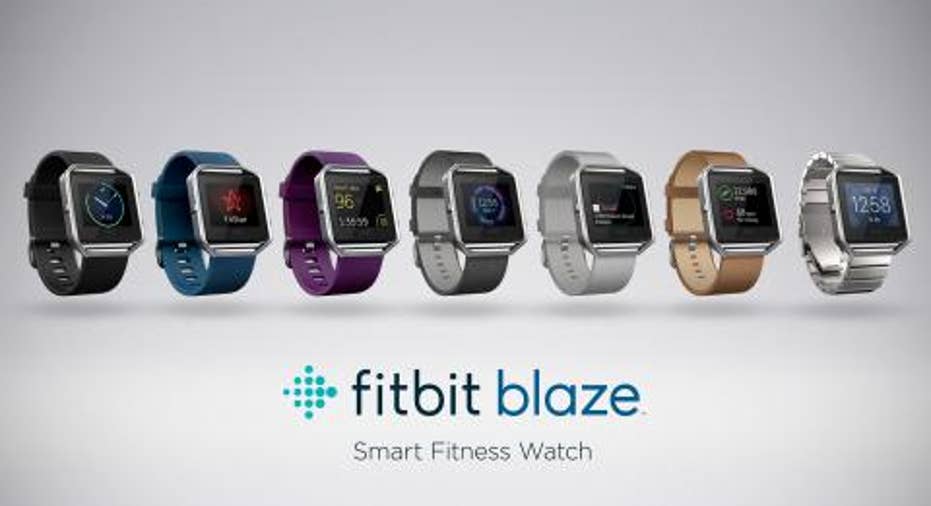 Image source: Fitbit.
Friday marked an appropriate end to the week for the stock market, with major market benchmarks again reversing course from more extreme moves earlier in the day to finish with only mild losses. The Dow and S&P 500 fell between 0.1% and 0.2%, and the much-watched oil market fell back toward the $40-per-barrel level. Nevertheless, most of the attention remains on earnings right now, and as more companies in a wider variety of sectors start reporting their latest results, investors should get a better sense of where the overall economy stands. Despite the declines for the overall market, many stocks gained ground, and First Majestic Silver , Fitbit , and Healthways were among the better performers on the day.
First Majestic Silver was up 9%, hitting levels not seen since late 2014. The silver miner benefited from modest gains in precious metals on Friday, but even though some of First Majestic's peers put up respectable advances, they still lagged behind the Vancouver-based silver miner. The company did announce earlier in the week that first-quarter production jumped 30% year over year to a new record of 5.1 million silver equivalent ounces, with about 60% of that coming from silver production and the rest from gold, lead, and zinc. As CEO Keith Neumeyer explained, "The company's strong performance in the first quarter is primarily due to higher production at the La Encantada and Santa Elena mines." If precious metals prices stay healthy, then First Majestic is in a good position to benefit.
Fitbit gained 5% after receiving positive comments from analysts at Piper Jaffray. Investors focused not only on the analyst report's boost in its price target for the wearable-technology stock but also on a survey that Piper did showing that Fitbit stands to be No. 1 in market share among teens looking to buy fitness-related wearables. The fact that Fitbit has managed to carve out a niche in the space even despite solid competition from much larger players in the athletic product and technology segments is impressive, and shareholders seem to think that gains related to this trend could continue.
Finally, Healthways rose 6%. The provider of population health-management services got a favorable report from analysts at FBR Capital, which set a price target on Healthways that's almost 50% higher than the current share price. As the costs of healthcare services continues to rise, employers, insurance providers, and other related parties are looking at more creative strategies to try to contain healthcare costs. Engaging patients more directly to encourage them to embrace wellness initiatives and seek preventative care produces cost savings by helping to avoid more costly treatment of diseases and other conditions once they become chronic, and Healthways is in a position to benefit from increased demand from those players in the healthcare space as they flesh out their strategies to control costs. Investors hope that this could mark the beginning of a more extensive turnaround for Healthways, especially given the stock's 50% drop since early 2015.
The article Why First Majestic Silver, Fitbit, and Healthways Jumped Today originally appeared on Fool.com.
Dan Caplinger has no position in any stocks mentioned. The Motley Fool has no position in any of the stocks mentioned. Try any of our Foolish newsletter services free for 30 days. We Fools may not all hold the same opinions, but we all believe that considering a diverse range of insights makes us better investors. The Motley Fool has a disclosure policy.
Copyright 1995 - 2016 The Motley Fool, LLC. All rights reserved. The Motley Fool has a disclosure policy.