Why FireEye, Patheon, and Vista Outdoor Jumped Today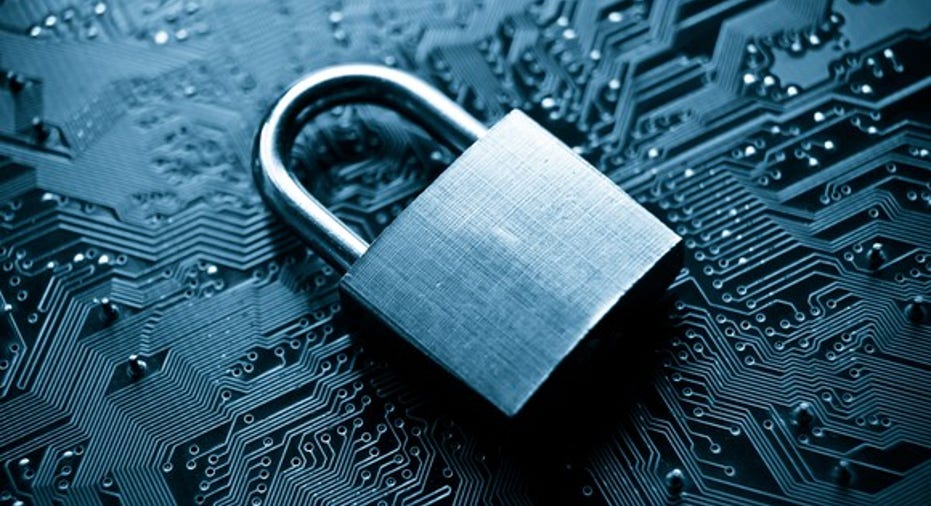 The stock market started the week on a high note, with theDow Jones Industrial Averagegaining 85 points, or 0.41%. TheS&P 500andNasdaqeach delivered similar gains to close at all-time highs today, driven partly by a spike in the price of crude oil following an agreement between Saudi Arabia and Russia to "do whatever it takes to achieve the desired goal of stabilizing the market,"the latter country's energy ministry stated.
But a few individual stocks soared even higher than the overall market today, includingFireEye (NASDAQ: FEYE), Patheon(NYSE: PTHN), and Vista Outdoor (NYSE: VSTO). Read on to learn what drove these unusual jumps.
Image source: Getty Images.
FireEye catches one analyst's eye
Shares of cybersecurity specialist FireEye climbed 7.5% today after encouraging comments on the company and its industry from Goldman Sachs analyst Gabriela Borges.
On the heels of the recent cyberattack from ransomware virus WannaCry, which infected an estimated 300,000 computers worldwide over the past few days, Borges predicted FireEye's incident response business would enjoy a relative "uptick in demand given its best-in-class reputation."
"Ransomware has been gaining traction as an attack method over the last several years because of its low cost to implement," Borges elaborated, "but this attack is unique in its breadth."
Shares of FireEye most recently jumped more than 13% in a single day earlier this month after the company announced stronger-than-expected first-quarter results, including solid customer additions and a narrower net loss as it makes progress toward its goal of sustained profitability. As prominent cyberattacks like WannaCry spur the need for FireEye's products and services, I suspect it should have little trouble reaching that goal in time.
Patheon pairs off
Patheon stock skyrocketed 33.1% today after the drug development and delivery solutions company announced it has agreed to be acquired by Thermo Fisher Scientific (NYSE: TMO) for $35 per share in cash. That represents a 34.6% premium to Patheon's closing price on Friday, and values the company at $7.2 billion, including Thermo Fisher's assumption of roughly $2.0 billion of net debt.
"Over the past several years, we have increased ourcapabilities to become a leading CDMO provider in a highly fragmented market," stated Patheon CEO James Mullen. "We are confident that our combined offerings and Thermo Fisher's proven track record of disciplined M&A and successful integrations will take our business to the next level."
The deal is expected to close by the end of this year, but is still subject to regulatory approvals and the adoption of "certain resolutions relating to the transaction" by Patheon shareholders. With shares trading just 1% below the agreed acquisition price -- and unless waiting to sell would result in more favorable capital gains tax treatment -- I think Patheon investors would do well to take their profits and put them to work elsewhere.
Vista Outdoor's C-suite shakeup
Finally, shares of Vista Outdoor rose 5.2% on Monday after the outdoor sports and recreation products company appointed Kenny Bement as vice president and corporate controller, effective today. On June 5, 2017, Bement will also assume the role of chief accounting officer from Tom Sexton, who announced his impending retirement earlier this year. Bement, for his part, most recently served as controller of reporting and governance for Google parent Alphabet. Before that, he oversaw SEC reporting, corporate accounting, and accounting policies at Raytheon, and worked for almost five years on the staff of the U.S. Financial Accounting Standards Board.
If you're wondering why the market is excited about this particular executive addition, recall shares of Vista Outdoor plunged nearly 30% in February after retail weakness and headwinds in its hunting and shooting accessories segment triggered an evaluation of goodwill. In turn, that evaluation resulted in a massive $449 million non-cash goodwill impairment charge.
Vista Outdoor investors are right to celebrate bringing an experienced accounting executive like Bement on board with the hope of avoiding such situations in the future.
Offer from The Motley Fool: The 10 best stocks to buy nowMotley Fool co-founders Tom and David Gardner have spent more than a decade beating the market. In fact, the newsletter they run, Motley Fool Stock Advisor, has tripled the S&P 500!*
Tom and David just revealed their ten top stock picks for investors to buy right now.
Click here to get access to the full list!
*Stock Advisor returns as of 5/1/2017.
Suzanne Frey, an executive at Alphabet, is a member of The Motley Fool's board of directors. Steve Symington has no position in any stocks mentioned. The Motley Fool owns shares of and recommends GOOG and Alphabet GOOGL. The Motley Fool recommends FireEye. The Motley Fool has a disclosure policy.