Why Fiat Chrysler Shares Dropped Over 35% on Monday Morning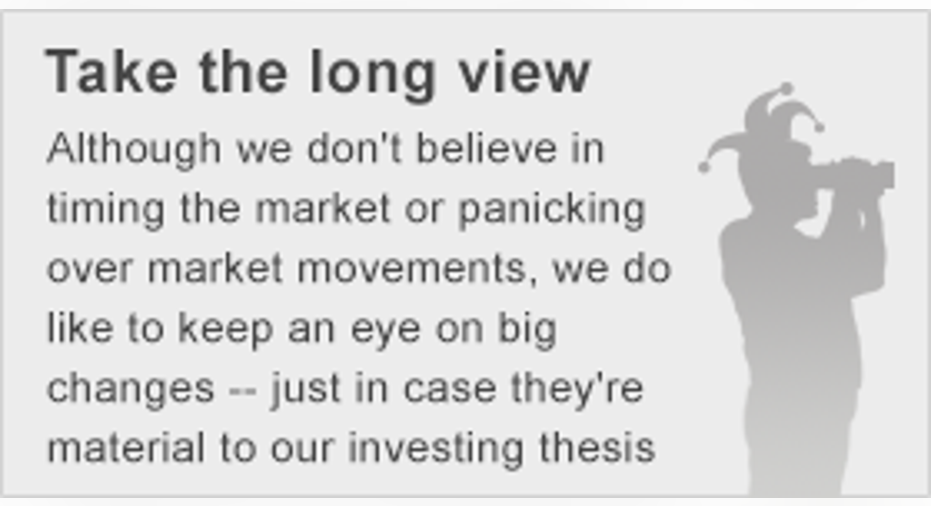 Shares of Fiat Chrysler Automobiles were down about 36% as of 11 a.m. ET on Monday, Jan. 4.
So what's happening?Before the market opened on Monday morning, FCA announced that the spinoff of its 90% stake inFerrari had been completed as of Jan. 3.
Existing FCA shareholders will receive one share of Ferrari for every 10 FCA shares they hold. FCA closed at $13.99 on Thursday, and Ferrari closed at $48. Given that, we'd expect FCA's share price to drop by 1/10th of Ferrari's share price, or $4.80, as soon as the separation was official.
That's pretty much what happened. As I write this, FCA shares are down $5.08 from last Thursday's close, or just over 36%. That looks scary at first glance, but most of the drop is accounted for by the deduction of Ferrari's value.
As for the rest? If we use Thursday's closing prices, and subtract that 1/10th of Ferrari's share price from FCA's, we get an adjusted Thursday closing price for FCA-minus-Ferrari of $9.19.
Again, as I write this, FCA's trading at $8.88. That's down a bit over 3% from that adjusted Thursday close. But it's a down day for many stocks, and that drop is right in line with the drops I'm seeing in some of FCA's peers at the moment. General Motors, Volkswagen, and Honda were also each down about 3% or a bit more as of late on Monday morning.
What should investors do? If you're holding FCA shares, the story hasn't changed any because of the spinoff. We've known it was coming for months. The process got started with Ferrari's initial public offering back in October.
FCA's share price may be way down, but you haven't lost any value (aside from the market's drop on Monday), because you now have some Ferrari shares in your portfolio as well.
Long story short: If you're an FCA investor and you've been keeping up with news on the company, there's no reason to worry about today's drop. Carry on.
The article Why Fiat Chrysler Shares Dropped Over 35% on Monday Morning originally appeared on Fool.com.
John Rosevear owns shares of General Motors. The Motley Fool recommends General Motors. Try any of our Foolish newsletter services free for 30 days. We Fools may not all hold the same opinions, but we all believe that considering a diverse range of insights makes us better investors. The Motley Fool has a disclosure policy.
Copyright 1995 - 2016 The Motley Fool, LLC. All rights reserved. The Motley Fool has a disclosure policy.