Why Ferroglobe PLC Stock Slumped 14% Today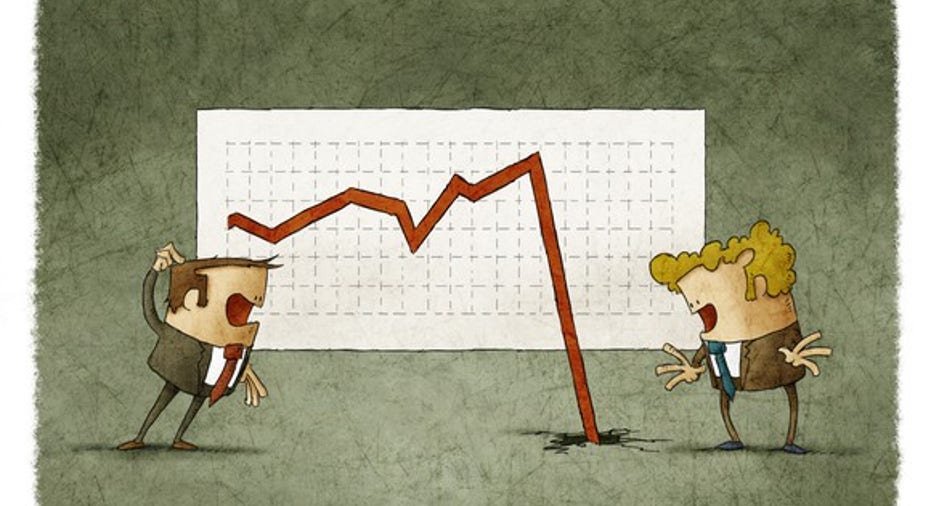 Image source: Getty Images.
What happened
After sliding in consecutive trading sessions all last week, Ferroglobe PLC (NASDAQ: GSM) stock finally entered 2017 -- with a thud. The stock fell 14.3% in early trading today, and was trading down 12.8% as of 12:45 p.m. EST.
So what
Blame a management change for the slump. Yesterday, before stocks had resumed trading in the new year, Ferroglobe announced the departure of its executive chairman and founder, Alan Kestenbaum. Mr. Kestenbaum resigned from Ferroglobe's board of directors effective Dec. 31, 2016, and while he will continue working with the company as an "independent consultant" on "strategic and business-critical matters," he has been replaced as executive chairman by current board vice-chairman Javier Lopez Madrid.
Now what
In a press release on the management change, Ferroglobe noted that despite his departure from management, Kestenbaum "is a significant shareholder of the company and intends to remain so in the future." But should you?
Ferroglobe reported strong sales growth of 18% last quarter, but remains unprofitable, and reported a much larger loss than expected last quarter -- $0.09 per share lost, when analysts had been expecting Ferroglobe to lose only a penny a share. On the other hand, the company continues to generate strong free cash flow from its business -- $53 million over the past 12 months.
Meanwhile, analysts who follow the company see earnings turning positive again in relatively short order, and exceeding $1 a share as early as 2018. With the stock trading today for less than 10 times those expected earnings, investors might want to stick around and see how this story turns out -- with or without the founder.
10 stocks we like better than Ferroglobe PLC When investing geniuses David and Tom Gardner have a stock tip, it can pay to listen. After all, the newsletter they have run for over a decade, Motley Fool Stock Advisor, has tripled the market.*
David and Tom just revealed what they believe are the 10 best stocks for investors to buy right now... and Ferroglobe PLC wasn't one of them! That's right -- they think these 10 stocks are even better buys.
Click here to learn about these picks!
*Stock Advisor returns as of Nov. 7, 2016
Rich Smith has no position in any stocks mentioned. The Motley Fool has no position in any of the stocks mentioned. The Motley Fool has a disclosure policy.