Why Ferro Corporation Stock Popped Nearly 10% on Wednesday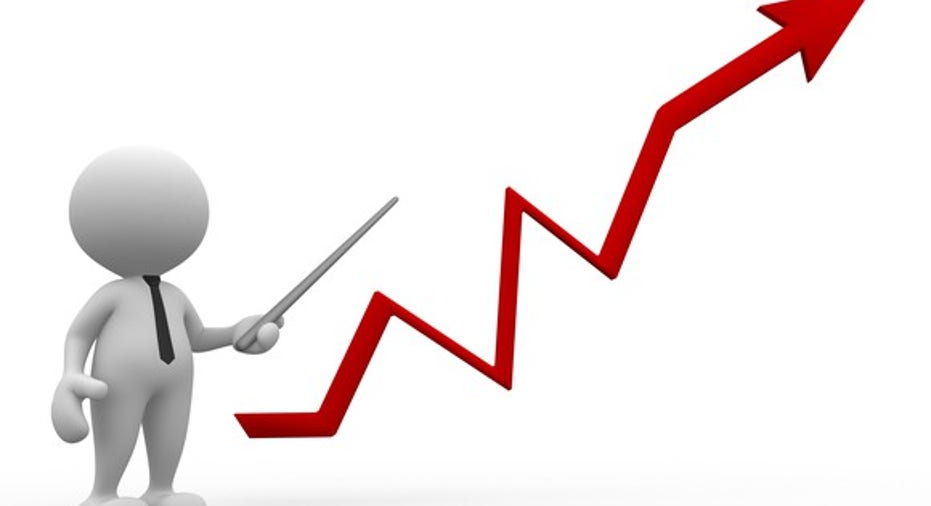 What happened
Shares of glass and coatings manufacturer Ferro Corporation (NYSE: FOE) soared as much as 11.6% on Wednesday before retracing to close the day up 9.6%.
So what
Ferro reported a $0.26-per-share profit for its fiscal first quarter 2017, reversing its year-ago loss and beating analyst estimates for $0.25 per share. Q1 revenues of $320.6 million likewise exceeded the consensus estimate of $300.6 million.
What really got investors excited about Ferro's report, though, may not have been the earnings it reported, but the earnings it expects to report later this year. According to Yahoo! Finance estimates, analysts are expecting Ferro to earn only $1.17 per share by the end of this year. Ferro now says, however, that it expects to earn at least $1.17 per share and potentially as much as $1.22 per share.
This stock is going up. Allow us to explain why. Image source: Getty Images.
Now what
Now, there's one important thing that investors need to bear in mind before deciding to follow the crowd and buy Ferro stock: Both the earnings estimate that Wall Street posits for this year and Ferro's own guidance refer not to "net income" as calculated under GAAP, but only to "pro forma" or "adjusted" earnings -- with Ferro getting to decide which numbers need "adjusting."
Meanwhile, as far as actual GAAP earnings go, Ferro has earned only $11 million in net profit over the past 12 reported months. Divided into its $1.3 billion market capitalization, that means Ferro stock currently costs nearly 121 times trailing earnings.
My advice: Let that valuation sink in a bit before you decide to follow the crowd, and buy Ferro stock based on its pro forma promises.
10 stocks we like better than FerroWhen investing geniuses David and Tom Gardner have a stock tip, it can pay to listen. After all, the newsletter they have run for over a decade, Motley Fool Stock Advisor, has tripled the market.*
David and Tom just revealed what they believe are the 10 best stocks for investors to buy right now... and Ferro wasn't one of them! That's right -- they think these 10 stocks are even better buys.
Click here to learn about these picks!
*Stock Advisor returns as of April 3, 2017
Rich Smith has no position in any stocks mentioned. The Motley Fool has no position in any of the stocks mentioned. The Motley Fool has a disclosure policy.