Why Facebook Shareholders Have Nothing to Worry About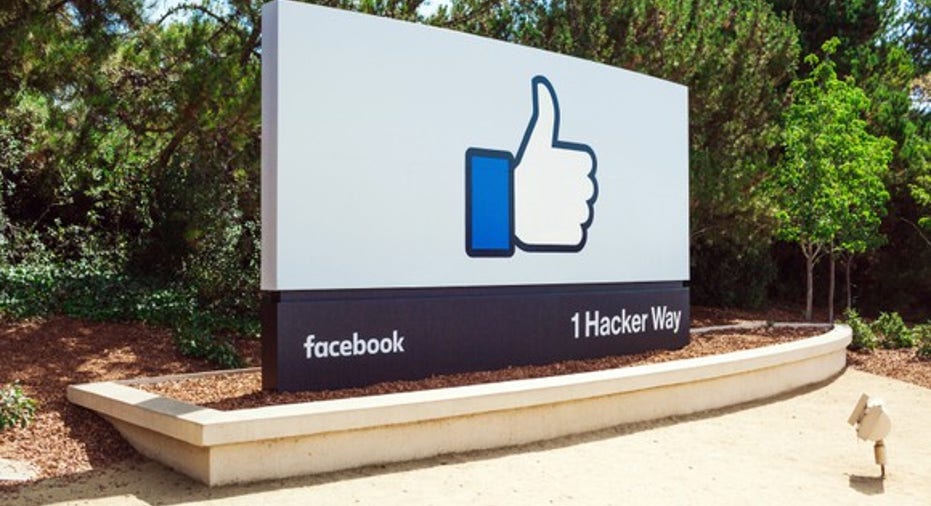 Investors are being very cautious with Facebook (NASDAQ: FB) stock. Even after reporting better-than-expected earnings results, the market sold off some shares as many worried about CFO Dave Wehner's repeated comments that revenue growth will slow meaningfully in the second half of the year. Facebook is bumping up against the limit in the number of ads it can place in users' News Feeds before it starts negatively affecting engagement.
What's more, there's no real fix for Facebook's ad load problem; the company simply needs to find another product to place ads in in order to grow ad inventory. And considering the scale of News Feed -- nearly 2 billion users last quarter -- even a big product at any other company won't be a huge source of revenue for Facebook.
On top of all of that, Facebook stock is trading near its all-time high. With a big question mark hanging over its head for the next few quarters, it's no wonder investors are getting skittish. But here are a few reasons Facebook shareholders have nothing to worry about.
Image source: Facebook.
Plenty of other ad revenue growth drivers at Facebook
Ad load isn't the only factor supporting Facebook's ad revenue growth. There are at leastfour main factors delivering growth at Facebook; ad load is just one of them. The other three -- user growth, user engagement, and ad prices -- are all improving.
User growth is actually accelerating. Even with Facebook reaching a whopping 1.94 billion monthly active users, Facebook grew 17% year over year. Daily users grew even faster, up 18% year over year to reach 1.28 billion. Although many of Facebook's new users are coming from less lucrative regions like Asia-Pacific, those are also the regions with the greatest potential to improve overall user monetization through macroeconomic factors.
Additionally, user engagement continues to climb every quarter. Wehner reiterated that the company is seeing increased time spent per daily user across the Facebook family of apps during the company's first-quarter earnings call. That's despite the massive growth the company has seen in users. Not only did Facebook increase daily users 18%, but Instagram's daily users reached 400 million earlier this year, up from 300 million in the middle of last year.
A growing number of users spending more time on Facebook's apps means more potential ad views -- even without an increase in ad load.
On top of that, Facebook can increase its average price per ad. It's already shown its very capable of improving ad prices, which have gone up for 17 straight quarters thanks to improvements in ad products, changes in supply, and increasing the minimum price per ad.Facebook has been able to keep growing ad prices alongside ad impressions in each of the last six quarters. Slower growth in ad impressions generally translates into better growth in ad prices, so investors should see average ad price growth pick up in the second half of the year as Facebook comes up against its ad load challenge.
Lots of under-monetized products
At the top of this article, I noted that even a relatively large product won't move the needle for Facebook. That said, a bunch of relatively large products (which Facebook happens to have at its disposal) absolutely could have a significant impact.
Instagram is the company's most promising secondary product. It's already generating billions in revenue, according to estimates, and it's managed to attract over 1 million advertisers in just a year and half since opening its ads platform to everyone. There's still a lot of room to grow monetization of Instagram considering Facebook has 5 million active advertisers.
Facebook also has yet to effectively monetize Messenger or WhatsApp, although it seems to be moving closer. The introduction of Messenger Day and WhatsApp Status -- iterations of the Stories format -- opens a new opportunity for advertisements. Management says WhatsApp Status already has 175 million daily users just weeks after its launch.
Finally, Facebook is still expanding its flagship app. Most recently, it has focused on growing video content on its platform, and it created a dedicated video feed in the app. It's seeding that section with original content with plans to monetize it down the road with ads that play in the middle of videos like television commercials.
With a bevy of monetization opportunities still laying ahead of it, Facebook could continue to grow ad revenue at a very nice rate for some time. Granted, executing on those opportunities will be much more difficult than simply increasing the number of ads users see in their news feed. In the meantime, there are still three big factors driving the growth of Facebook's ad business.
Find out why Facebook is one of the 10 best stocks to buy nowMotley Fool co-founders Tom and David Gardner have spent more than a decade beating the market. (In fact, the newsletter they run, Motley Fool Stock Advisor, has tripled the market!*)
Tom and David just revealed their 10 top stock picks for investors to buy right now. Facebook is on the list -- but there are nine others you may be overlooking.
Click here to get access to the full list!
*Stock Advisor returns as of May 1, 2017
Adam Levy has no position in any stocks mentioned. The Motley Fool owns shares of and recommends Facebook. The Motley Fool has a disclosure policy.