Why Facebook, Inc. Stock Jumped Today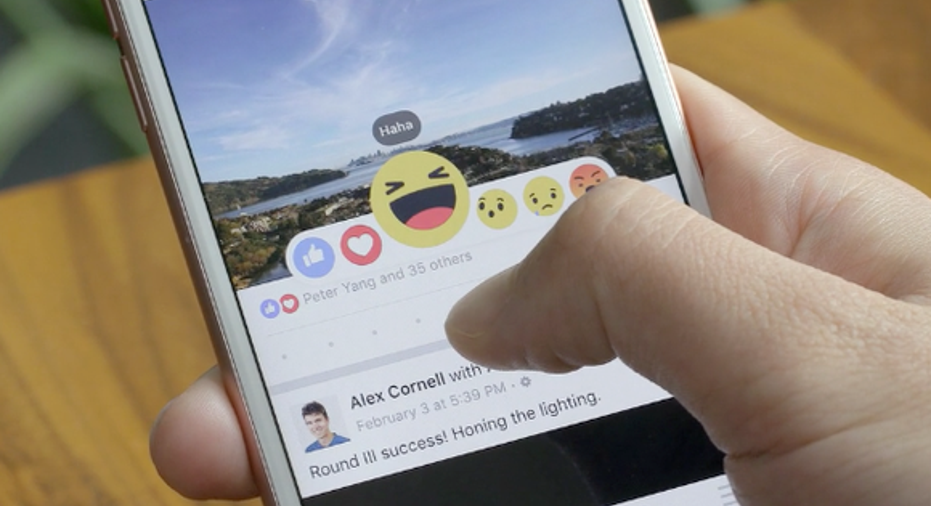 What: Facebook shares soared as high as 10.9% on Thursday morning, hitting an all-time high of $120.78. The stock is up about 9% at the time of this writing. Facebook's gain follows the company's better-than-expected first-quarter report.
Facebook mobile app. Image source: Facebook.
So what: Facebook's first quarter was exceptional on many fronts. In particular, its revenue and non-GAAP EPS of $5.38 billion and $0.77, respectively, handily outperformed analyst expectations for $5.26 billion and $0.62. But many metrics stood out in the company's report. For instance, its user engagement improved sequentially after remaining at 65% for four quarters in a row. Its engagement rate, which is defined by the percentage of Facebook's monthly active users who are also daily active users, hit 66% in Q1. Furthermore, its sequential growth rate in daily and monthly active users impressively increased.
Now what: Facebook can't sustain results like these over the long haul. In the meantime, huge quarters like these from the social network are setting the bar high. Now the company will just need to live up to its $350 billion valuation.
The article Why Facebook, Inc. Stock Jumped Today originally appeared on Fool.com.
Daniel Sparks has no position in any stocks mentioned. The Motley Fool owns shares of and recommends Facebook. Try any of our Foolish newsletter services free for 30 days. We Fools may not all hold the same opinions, but we all believe that considering a diverse range of insights makes us better investors. The Motley Fool has a disclosure policy.
Copyright 1995 - 2016 The Motley Fool, LLC. All rights reserved. The Motley Fool has a disclosure policy.