Why F5 Networks, Inc. Jumped 12.6% Today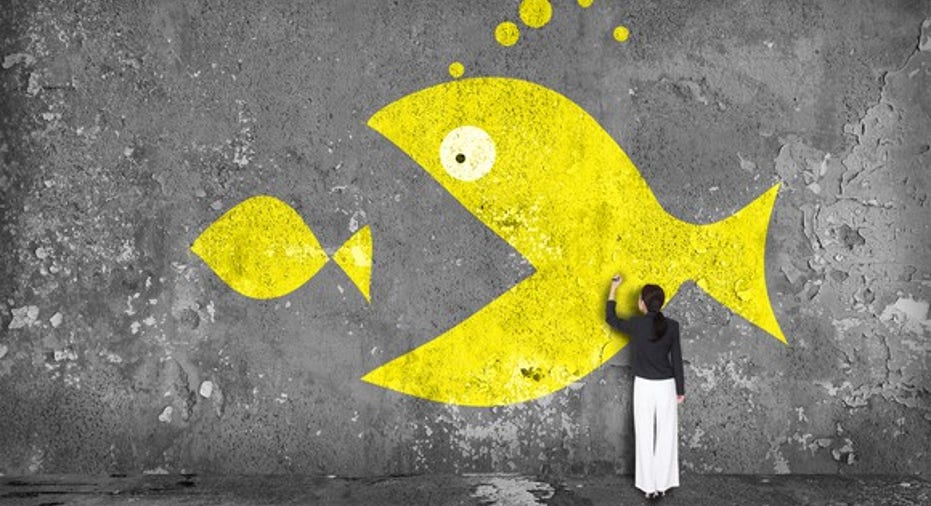 Image source: Getty Images.
What: Shares of F5 Networks were having a quiet Tuesday afternoon, edging less than 1% higher until 3:30 p.m. ET. That's when Reuters published a report saying that F5 has enlisted a major investment bank to help it find a buyer. Share prices immediately spiked as much as 13.5% higher.
So what: According to Reuters, the company is working along Goldman Sachsin this quest for a buyout offer. More precisely, the company has reportedly already received several interesting offers and needs Goldman to help it sort out which bid to accept.
Reuters did note that F5 has been the subject of takeover bids before and that the current interest could fizzle out just like the previous ones.
Now what: F5 shares have gained more than 40% since bouncing off a deep bottom in February, but they still trade roughly where they were a year ago. Yes, that includes this afternoon's sharp lift.
At the same time, F5 is trading at P/E ratios well above those of its closest competitors. That's justified by F5's higher operating margins, but it could lead to indigestion for interested buyers.
Whether this bidding round leads to a firm offer or becomes a footnote in F5's corporate history, you should expect the stock to jump around until the situation has been sorted out. More than 9% of the stock has been sold short, adding fuel to an already explosive ticker. Share prices have bounced between $86 and $135 in the past year alone.
The article Why F5 Networks, Inc. Jumped 12.6% Today originally appeared on Fool.com.
Anders Bylund has no position in any stocks mentioned. The Motley Fool has no position in any of the stocks mentioned. Try any of our Foolish newsletter services free for 30 days. We Fools may not all hold the same opinions, but we all believe that considering a diverse range of insights makes us better investors. The Motley Fool has a disclosure policy.
Copyright 1995 - 2016 The Motley Fool, LLC. All rights reserved. The Motley Fool has a disclosure policy.