Why Exact Sciences Stock Is Soaring Yet Again Today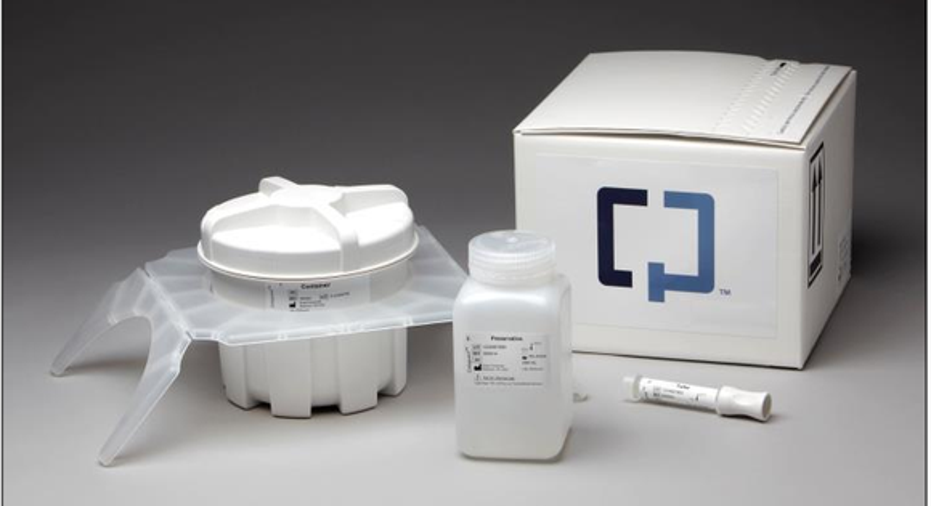 Image source: Exact Sciences.
What: Since the U.S. Preventative Services Task Force (USPSTF) updated its guidelines for colorectal cancer screening in a manner that puts the company's Cologuard on equal footing with other screening methods, shares inExact Sciences have rallied 65% since the end of May, includinga 18.5% jump earlier today.
So what:Previously, the task force had issued tentative guidelines which included wording suggesting that Exact Sciences' Cologuard test wasn't as highly recommended as other colon-cancer screening methods, such as fecal occult blood testing (FOBT).
However, this week, the group eliminated the words "recommended" and "alternative" from its tentative guidelines, elevating Cologuard's status to be on par with other approaches. Specifically, the guidelines state:
In explaining the change in guidance, the task force said:
Now what:The rapid run-up in Exact Sciences shares is being driven by optimism that these final guidelines will lead to more doctors recommending Cologuard and more insurers reimbursing for it. Ahead of these guidelines, short sellers had accumulated more than 20% of Exact Sciences' share float short, so there's a good chance a lot of this week's rally is due to some short sellers buying shares to cover their position.
Although it remains to be seen if these guidelines will increase Cologuard use and boost reimbursement for this test, there's an undeniable need for increased screening of seniors.
Colorectal canceris the second leading cause of cancer death in the U.S., and roughly 134000 people will be diagnosed with it this year. Colorectal cancer is easiest to treat when it's in the early stages; however, many people forego regular screening, and most cases are identified when they've advanced into later and tougher-to-treat stages.
Since baby boomers are turning 65 at a pace of 10,000 people per day, there's clearly a significant addressable market opportunity for Cologuard.
The company pegs Cologuard's opportunity at $4 billion, but the company completed only 104,000 tests and reported total sales of just $39.4 million last year.This year, management thinks the company will complete 240,000 screenings and deliver at least $90 million in sales, but those figures are still pretty small given the size of the market.
Overall, new guidelines offer investors a reason why they can consider owning Exact Sciences, but before investors hit the buy button, they should remember that the company is losing a lot of money. Exiting the first quarter, expenses were running at an annualized $216 million pace, so even with sales more than doubling this year, there's still no telling when Exact Sciences will turn a profit.
The article Why Exact Sciences Stock Is Soaring Yet Again Today originally appeared on Fool.com.
Todd Campbell has no position in any stocks mentioned.Todd owns E.B. Capital Markets, LLC. E.B. Capital's clients may have positions in the companies mentioned. Like this article? Follow him onTwitter where he goes by the handle@ebcapital to see more articles like this.The Motley Fool has no position in any of the stocks mentioned. Try any of our Foolish newsletter services free for 30 days. We Fools may not all hold the same opinions, but we all believe that considering a diverse range of insights makes us better investors. The Motley Fool has a disclosure policy.
Copyright 1995 - 2016 The Motley Fool, LLC. All rights reserved. The Motley Fool has a disclosure policy.