Why Exact Sciences Corp. Shot 44.7% Higher in 2016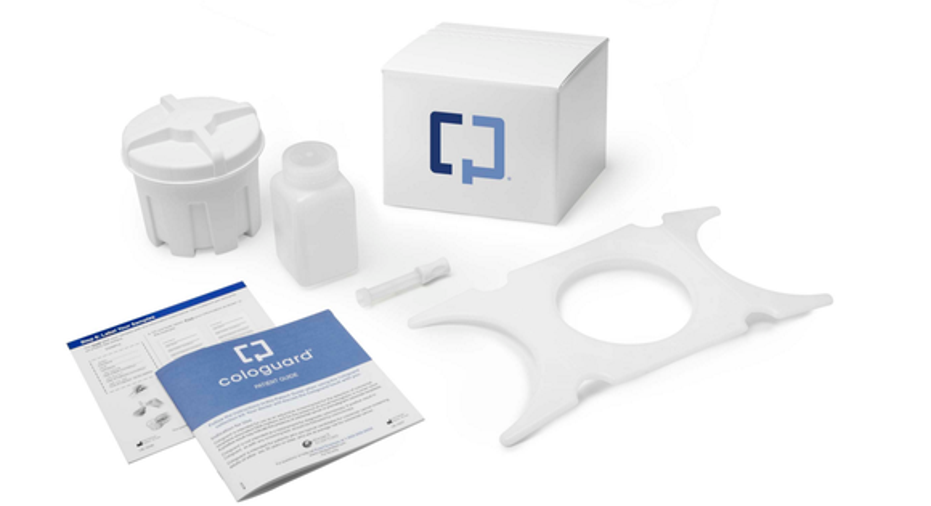 IMAGE SOURCE: GETTY IMAGES.
What happened
Soaring sales following the launch of its colon-cancer DNA test, Cologuard, led to Exact Sciences' (NASDAQ: EXAS) shares surging 44.7% higher in 2016, according to S&P Global Market Intelligence.
So what
Colonoscopies may be the gold standard in colon-cancer screening, but they are expensive and invasive, and as a result, a significant population of people who should be getting screened avoid doing so.
Targeting that unmet need, Exact Sciences developed Cologuard, a non-invasive colon-cancer screening test that looks for cancer markers in stool samples that patients mail in from home.
IMAGE SOURCE: EXACT SCIENCES.
As more insurers, doctors, and patients warmed up to Cologuard, volume jumped in 2016 from 40,000 tests in the first quarter to 68,000 tests in the third quarter. Rising volume translated into revenue climbing from $14.8 million in Q1, to $21.2 million in Q2, to $28.1 million in Q3.
Now what
Launching Cologuard on its own has been expensive, but growth in spending has stabilized, and rising sales suggest that if positive momentum carries over into 2017, Exact Sciences could end up on a path to finally turning a profit. In Q3, the company's net loss was $37.8 million, down from $44.8 million in Q2.
Although the company's still losing money, its balance sheet appears flush with cash. A $144.2 million stock offering in Q3 allowed the company to finish September with $337.8 million in cash, cash equivalents, and marketable securities, which was roughly in line with the $343.5 million in cash on the balance sheet in Q3 of 2015.
Given that management estimates the market opportunity for colon-cancer screening is as high as $4 billion, the company's balance sheet is improving, and more insurers are covering Cologuard than a year ago, there's good reason to think that more upside could be ahead in 2017 -- especially since shares are 39% lower than their peak back in August of near $22.
10 stocks we like better than EXACT Sciences When investing geniuses David and Tom Gardner have a stock tip, it can pay to listen. After all, the newsletter they have run for over a decade, Motley Fool Stock Advisor, has tripled the market.*
David and Tom just revealed what they believe are the 10 best stocks for investors to buy right now... and EXACT Sciences wasn't one of them! That's right -- they think these 10 stocks are even better buys.
Click here to learn about these picks!
*Stock Advisor returns as of Nov. 7, 2016
Todd Campbell has no position in any stocks mentioned.Todd owns E.B. Capital Markets, LLC. E.B. Capital's clients may have positions in the companies mentioned.Like this article? Follow him onTwitter where he goes by the handle@ebcapitalto see more articles like this.
The Motley Fool has no position in any of the stocks mentioned. The Motley Fool has a disclosure policy.