Why Esperion Therapeutics, Inc. Is Soaring Today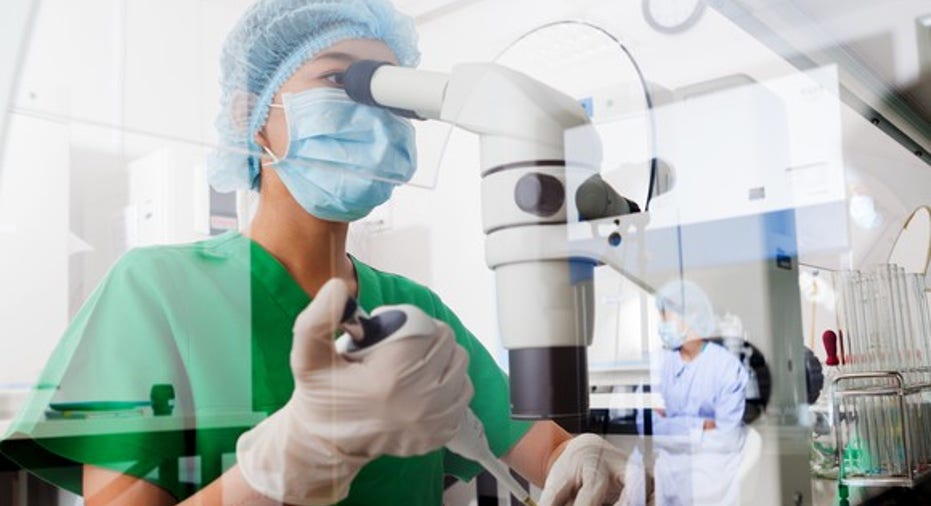 Image Source: Getty Images.
What happened
Shares of Esperion Therapeutics (NASDAQ: ESPR),a clinical-stage biopharma focused on developing drugs thattreat cardiovasculardisease, jumped 24% as of 3:15 p.m. EST in response to good clinicalnews from Amgen (NASDAQ: AMGN).
So what
Amgen announced on Thursday that its PCSK9 inhibitor Repatha met its primary and secondary endpoints in itsFOURIER trial. This study was evaluating whether Repathareduces the risk of cardiovascular events in patients with cardiovascular disease. Amgen said that Repatha"significantly reduced the risk of cardiovascular events," but the details from the trial won't be available until mid-march.
Traders are bidding up shares of Esperion in response to this news on the theorythat Amgen'spositive clinical data will increase the chance of Esperion's cholesterol-lowering drug, bempedoic acid (ETC-1002), winning approval from the U.S. Food and Drug Administration (FDA) once its own cardiovascular outcomes trial is completed.If true, that hints that Esperion's stocks could be undervalued.
That view is shared by a handful of analysts. JMP Securities reiterated its outperform rating on the company's stock today and restated its $41 price target. Chad Messer, an analyst at Needham & Company,also said that shares are "significantly undervalued" right now, even after accounting for today's gain.
Given the steam of bullishness, it's no wonder shares are rallying.
Now what
Esperion's stock has been under pressure over concerns that the FDA might not be willing to approve ETC-1002 without data to show that lowering LDL-C levels -- that's the bad kind of cholesterol -- leads to improved health outcomes. While the FOURIER study doesn't prove anything about ETC-1002's ability to do so, it's most certainly a good sign.
However, even with today's news, there are no guarantees that Esperion will go on to win approval for ETC-1002. Investors should proceed with caution.
10 stocks we like better than Esperion Therapeutics When investing geniuses David and Tom Gardner have a stock tip, it can pay to listen. After all, the newsletter they have run for over a decade, Motley Fool Stock Advisor, has tripled the market.*
David and Tom just revealed what they believe are the 10 best stocks for investors to buy right now... and Esperion Therapeutics wasn't one of them! That's right -- they think these 10 stocks are even better buys.
Click here to learn about these picks!
*Stock Advisor returns as of January 4, 2017
Brian Feroldi has no position in any stocks mentioned. The Motley Fool has no position in any of the stocks mentioned. The Motley Fool has a disclosure policy.