Why Energy Transfer Equity, RetailMeNot, and Duluth Holdings Jumped Today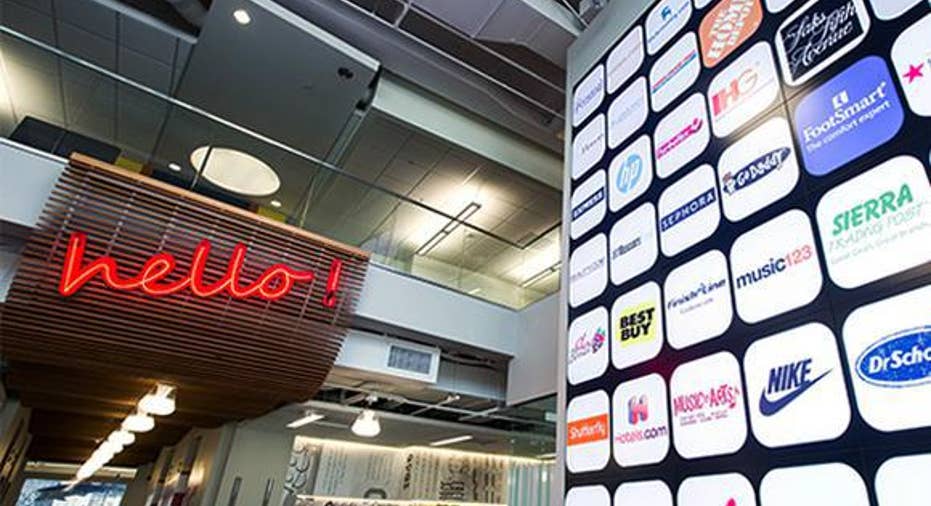 Image: RetailMeNot.
The stock market closed the week on a positive note, with investors initially celebrating a big upward move in oil prices to come close to the $40 per barrel mark. Yet healthy gains of as much as 150 points in the Dow Jones Industrials gave way to ongoing fears about the coming start to earnings season and the state of the global economy, and by the close, the Dow had given up most of those gains to finish up by just 35 points. Broader-based market measures posted similarly modest gains, but some stocks managed to stay higher on the day. Among the best performers were Energy Transfer Equity , RetailMeNot , and Duluth Holdings .
Energy Transfer Equity climbed 14% on a combination of factors. A healthy rise in oil prices bolstered sentiment throughout the energy industry, and on that score, many of Energy Transfer Equity's peers in the pipeline market posted solid gains on the day. Yet also contributing to Energy Transfer Equity's gains were hopes among investors that the company's much-criticized merger deal with Williams Companies might be close to falling apart. The efforts that Energy Transfer Equity has made to obtain financing for the deal have raised concerns at Williams, which filed a lawsuit alleging wrongful interference with the merger agreement. Many investors actually hope that the deal gets called off, because many of the potential advantages from the merger disappeared when energy prices plunged and the environment for the industry become so unfavorable.
RetailMeNot jumped 13% after making a couple of key announcements Thursday night. The online coupon specialist said it had bought gift-card marketplace provider GiftCard Zen for $22 million in cash, plus possible earn-out payments of $11 million if certain performance targets are met and if a key employee remains with the company following the transaction. RetailMeNot founder and CEO Cotter Cunningham praised the deal, arguing that the deal will "help us accelerate our overall growth and will quickly provide a broad selection of discounted gift cards from over 700 different retailers, brands, and restaurants." In addition, RetailMeNot released preliminary results for the first quarter that included roughly break-even net income and revenue of $54 million to $54.5 million, which would be at or above the high end of the company's previous guidance.
Finally, Duluth Holdings soared 22%. The workwear and apparel company released its fiscal fourth-quarter results Thursday afternoon, reporting revenue gains of 27.5% and a 26% rise in GAAP net income compared to the previous year's quarter. Duluth celebrated the end of its first fiscal year as a publicly traded company, and CEO Stephanie Pugliese pointed to strategic investments in infrastructure and an expanding store base as important milestones in the company's overall growth trajectory. With revenue guidance for the coming year that also exceeded investor expectations, Duluth appears to be moving forward aggressively and is bucking what has been a tough retail environment for many of its peers in the industry.
The article Why Energy Transfer Equity, RetailMeNot, and Duluth Holdings Jumped Today originally appeared on Fool.com.
Dan Caplinger has no position in any stocks mentioned. The Motley Fool recommends Duluth Holdings. Try any of our Foolish newsletter services free for 30 days. We Fools may not all hold the same opinions, but we all believe that considering a diverse range of insights makes us better investors. The Motley Fool has a disclosure policy.
Copyright 1995 - 2016 The Motley Fool, LLC. All rights reserved. The Motley Fool has a disclosure policy.