Why Encana, On Deck Capital, and Fitbit Slumped Today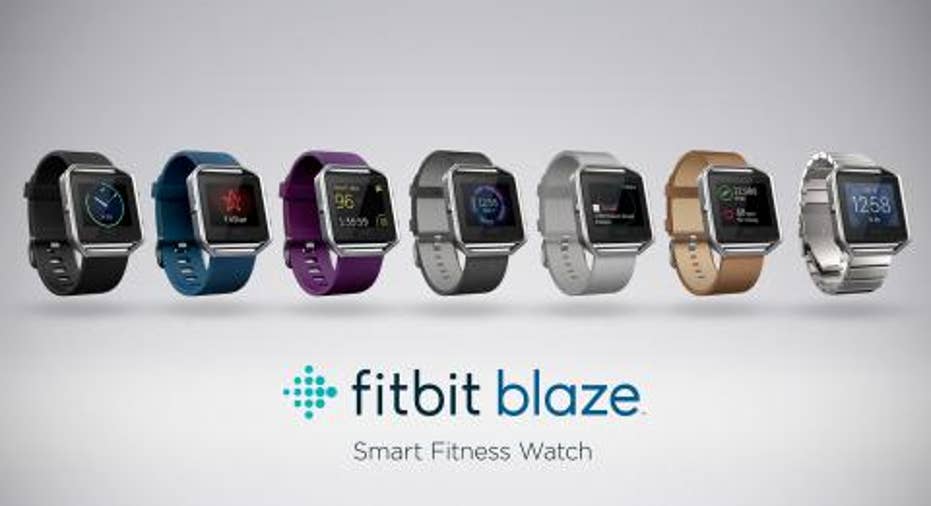 Image: Fitbit.
Tuesday brought a reversal of fortune to the stock market, with most major market benchmarks falling by between 0.75% and 1.25% on the day. After defying the seasonal Sell in May rule yesterday, investors appeared to reconsider implementing the strategy after troubling data from China refocused attention on the potential for further global macroeconomic weakness. Commodity prices generally slumped, and some investors turned their eyes beyond the current flood of earnings reports to speculate about potential growth rates for the remainder of the year. Several stocks lost more ground than the broader market, and among the worst performers were Encana , On Deck Capital , and Fitbit .
Encana fell 12% after the Canadian energy company reported its first-quarter results. The company posted an operating loss of $130 million, reversing a year-ago profit and working out to $0.15 per share, which was worse than the $0.12 loss that most investors had expected. Plunging prices for oil and natural gas hit the company's cash flow even harder, sending it down almost 80% to $102 million. Production of oil and natural-gas liquids was up 8% from the year-ago quarter, but natural gas production dropped by 18%, and a poor pricing environment and less effective hedging practices were costly for Encana. CEO Doug Suttles tried to put a positive spin on the news, arguing that "our teams are drilling some of the fastest, highest-performing and lowest-cost wells in our core four assets, and we continue to find greater efficiency in every part of our business." Nevertheless, the resulting cost savings won't be obvious until the industry recovers and Encana starts making money consistently again.
On Deck Capital lost a third of its value in the wake of a poor first-quarter financial report Monday night. The online small-business lender said that origination volumes hit a new record, and revenue was up 11% compared to the year-ago quarter. However, the company's adjusted net loss was more than double its level from a year ago, and that produced a $0.13 per share figure that was almost twice the consensus forecast for On Deck's loss. More importantly, after the report, On Deck told shareholders that it would dramatically reduce the percentage of term-loan obligations in its marketplace, cutting the figure in half to just 15% to 25%. In addition, falling growth projections for originations also weighed on the stock's prospects, despite On Deck's assertions that the company is looking to make its lending portfolio more conservative.
Finally, Fitbit was down 6%. The maker of fitness wearable technology will announce its quarterly results on Wednesday, and some investors prepared for the report by selling off because of fears about the success of its new Blaze and Alta device lines. Fitbit has already told investors that the new products have gotten strong early responses from would-be buyers, and some independent looks at the company's prospects suggest that pessimism about its quarterly results is overblown. In the long run, Fitbit will face competition throughout the industry, but its first-mover advantage could serve it well in helping to establish the company as the one to beat in fitness wearables.
The article Why Encana, On Deck Capital, and Fitbit Slumped Today originally appeared on Fool.com.
Dan Caplinger has no position in any stocks mentioned. The Motley Fool has no position in any of the stocks mentioned. Try any of our Foolish newsletter services free for 30 days. We Fools may not all hold the same opinions, but we all believe that considering a diverse range of insights makes us better investors. The Motley Fool has a disclosure policy.
Copyright 1995 - 2016 The Motley Fool, LLC. All rights reserved. The Motley Fool has a disclosure policy.