Why Electronics for Imaging, Inc. Stock Plunged Today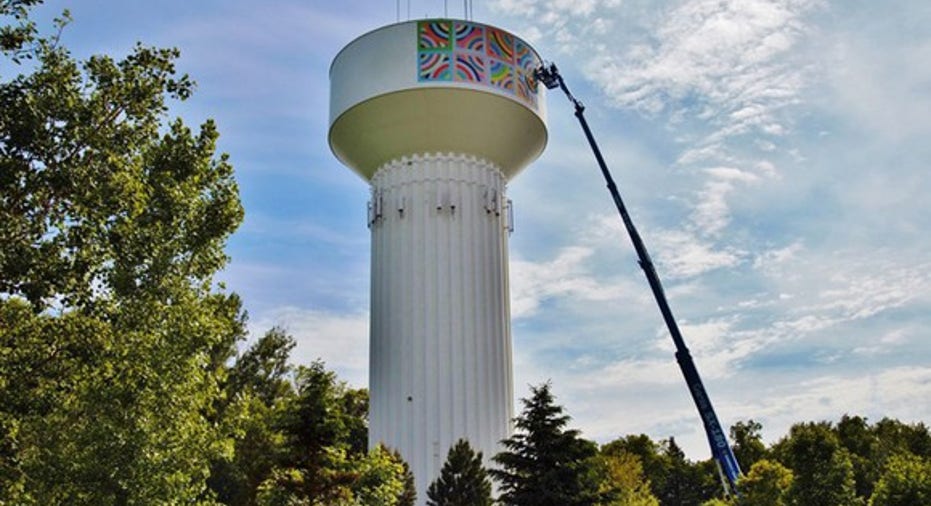 What happened
Shares of Electronics for Imaging Inc. (NASDAQ: EFII) dropped 13.2% Friday, after the digital-printing company announced disappointing first-quarter 2017 results.
So what
Quarterly revenue fell 2% year over year, to $228.7 million and translated to adjusted net income of $25.8 million, or $0.55 per diluted share -- the latter of which was bolstered by EFI's decision to repurchase 300,000 shares for roughly $17 million during the quarter. Analysts, on average, were anticipating roughly the same per-share earnings on higher revenue of $239.2 million.
A building banner printed with EFI technology. IMAGE SOURCE: Eelectronics for Imaging.
"We are pleased that our financial discipline allowed EFI to achieve the midpoint of our non-GAAP EPS outlook despite a slow start to the year," CEO Guy Gecht elaborated. "To address the challenges we faced in Q1, we are taking steps to better execute on our pipeline, while further leveraging the solid growth in the textile printing business, the start of the Nozomi beta rollout, and our new product introductions in the back half of the year."
Now what
During the subsequent conference call, EFI told investors it expects adjusted earnings in the second quarter in the range of $0.54 to $0.60, assuming this month's foreign exchange rates remain flat for the remainder of the quarter. By comparison, Wall Street was modeling higher second-quarter earnings of $0.63 per share.
Though EFI technically remains on track to meet its earnings goal for the year, this was a fairly cut-and-dried case of falling short of expectations to start 2017, and then following with underwhelming earnings guidance. As a result, with shares of EFO up more than 15% year to date going into this report, it's no surprise to see investors taking a step back today. n
10 stocks we like better than Electronics For ImagingWhen investing geniuses David and Tom Gardner have a stock tip, it can pay to listen. After all, the newsletter they have run for over a decade, Motley Fool Stock Advisor, has tripled the market.*
David and Tom just revealed what they believe are the 10 best stocks for investors to buy right now... and Electronics For Imaging wasn't one of them! That's right -- they think these 10 stocks are even better buys.
Click here to learn about these picks!
*Stock Advisor returns as of April 3, 2017
Steve Symington has no position in any stocks mentioned. The Motley Fool has no position in any of the stocks mentioned. The Motley Fool has a disclosure policy.