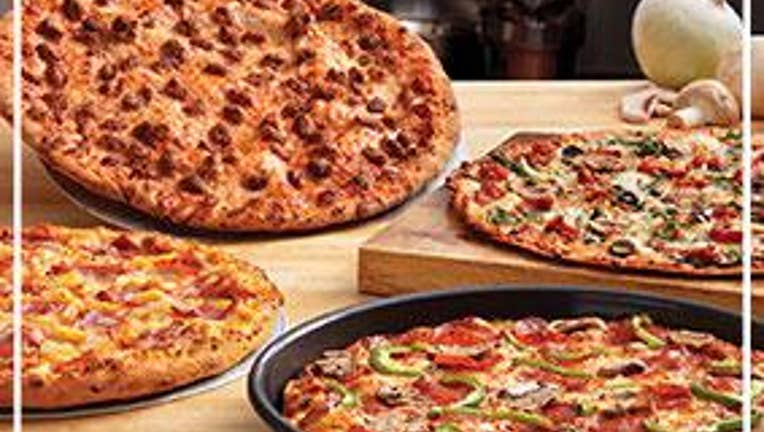 Source: Domino's Pizza
What: Shares of pizza specialist Domino's Pizza were up 13% at 3:15 p.m. EST on Thursday after its quarterly results and outlook topped Wall Street expectations.
So what: Domino's shares have rallied in recent weeks on optimism over accelerating growth, and Thursday's strong Q4 results -- adjusted EPS of $1.15 topped the consensus by $0.05 as revenue increased 15% -- coupled with upbeat long-term guidance only reinforced that enthusiasm. In fact, operating margins increased 170 basis points over the year-ago period while domestic and International same-store sales grew 10.7% and 8.6%, respectively, suggesting that the company's competitive position continues to strengthen as well.
Now what: Management raised its long-term domestic same-store sales outlook to 2%-5% from 2%-4% and reiterated its International same-store sales guidance of 3%-6%. "Our network of strong franchisees has become even more profitable during these years of continued positive same store sales growth," said President and CEO J. Patrick Doyle. "Great store economics around the world have led to accelerated unit growth. It's a positive cycle and the momentum continued through 2015." Of course, with the shares at a 52-week high and trading at a 30-plus forward P/E, I'd wait for a bit of the excitement to fade before betting on that growth to continue.
The article Why Domino's Pizza, Inc. Shares Popped originally appeared on Fool.com.
Brian Pacampara has no position in any stocks mentioned. The Motley Fool has no position in any of the stocks mentioned. Try any of our Foolish newsletter services free for 30 days. We Fools may not all hold the same opinions, but we all believe that considering a diverse range of insights makes us better investors. The Motley Fool has a disclosure policy.
Copyright 1995 - 2016 The Motley Fool, LLC. All rights reserved. The Motley Fool has a disclosure policy.