Why Did the Trade Deficit Narrow?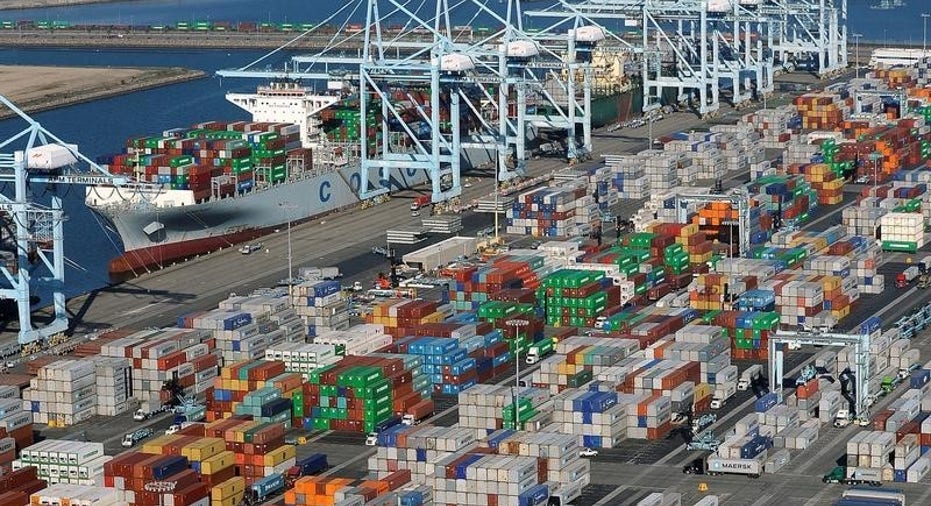 The U.S. trade deficit fell to a more than 1-1/2 year low in September amid rising exports, but a slump in imports pointed to slowing domestic demand.
The Commerce Department said on Friday the trade gap narrowed 9.9 percent to $36.4 billion, the smallest since February 2015. August's trade deficit was revised slightly down to $40.5 billion.
Economists polled by Reuters had forecast the trade gap decreasing to $37.8 billion in September after a previously reported $40.7 billion shortfall. When adjusted for inflation, the deficit fell to $55.0 billion from $57.4 billion in August.
The data was included in last week's gross domestic product report, which showed trade contributing 0.83 percentage point to GDP growth in the third quarter.
Exports were boosted by shipments of industrial supplies and materials, and consumer goods. Exports of soybeans, which helped power the economy in the third quarter, fell in September.
Exports increased 0.6 percent to $189.2 billion in September, the highest level since July 2015.
Exports of industrial supplies and materials were the highest since August 2015, while those of consumer goods hit their highest level in a year.
Still, exports continue to be constrained by the residual effects of the dollar's surge against the currencies of the United States' main trading partners between June 2014 and December 2015.
Exports to the European Union increased 6.0 percent, with goods shipped to the United Kingdom soaring 12.4 percent. Exports to China rose 1.8 percent.
Imports of goods and services dropped 1.3 percent to $225.6 billion in September. The decline in imports is consistent with a slowdown in consumer spending.
Imports from China fell 2.8 percent. The politically sensitive U.S.-China trade deficit dropped 4.1 percent to $32.5 billion in September.
(Reporting by Lucia Mutikani; Editing by Andrea Ricci)