Why Did Dick's Sporting Goods, Inc. Shares Lose 10% in December?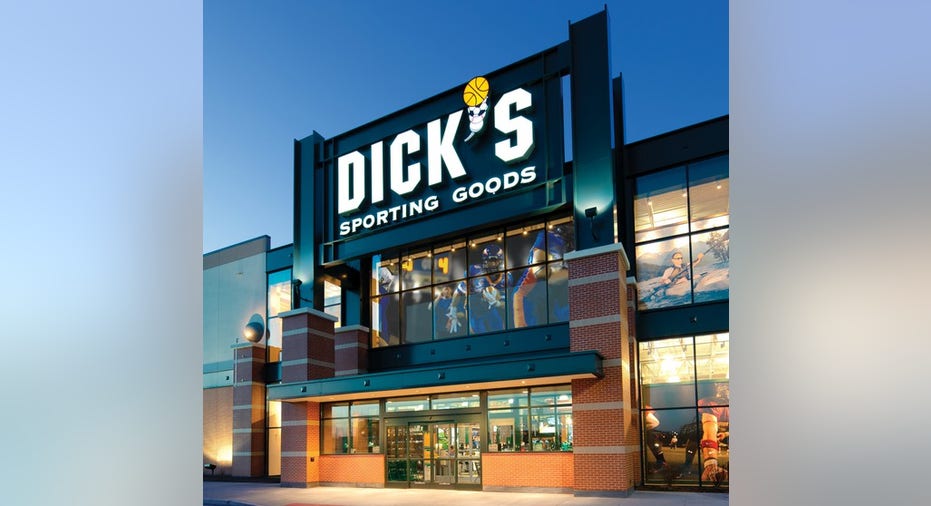 Sometimes a stock does not need actual bad news for it to move downward. In some cases, even following a good earnings report, a company can drop because of market perception.
That's what happened for Dick's Sporting Goods (NYSE: DKS) in December. The company did not have any obviously bad news for the period, but it was also not one of the brands dubbed an early winner in the holiday season and that was enough to send its shares down.
Image source: YCharts.com.
What happened
Nothing fundamentally changed for Dick's in December. In fact, in early November the chain reported Q3 earnings that beat expectations and raised its guidance for the year. That, coupled with the fact that the company's chief rival, Sports Authority, went out of business should have kept pushing its stock price up.
Instead shares opened at $58.99 on Dec. 1 and closed the year at $53.10. That's a 10% drop, according to data from S&P Global Market Intelligence.
Dick's is opening new stores in 2017. Image source: Dick's Sporting Goods.
So what
Sometimes stocks movefor reasons that don't reflect a company's financial reality. Nothing important changed between November and December for Dick's.
The company not only raised its full-year earnings guidance when it reported its Q3 results, it also noted that it expects consolidated same store sales would increase approximately 3% to 4%, compared to a 0.2% decrease in fiscal 2015. Dick's also said it plans to open 38 new Dick's Sporting Goods stores and relocate nine others in 2017. It also expects to open nine new Field & Stream stores and two new Golf Galaxy stores in 2017.
It's hard to see any of this as bad news. That suggests that the December drop is just general nervousness about the chain under-performing in Q4. There's no actual statement from the company to that effect, but the holiday season tends to have winners and losers that don't always line up with what actually happened (though it will all shake out once earnings are reported).
Now what
Dick's does not appear to have any actual problems. It still faces the same digital rivals which hastened the death of Sports Authority, but it actually inched its digital sales volume up in Q3.
To reverse this stock trend Dick's simply needs to hit its forecasts. The company has become the big player in sporting goods retail. That does not mean it has no competition -- it clearly has a lot -- but it closed Q3 in a solid place, and it seems likely it will meet its projections, or at least come close, in Q4.
10 stocks we like better than Dick's Sporting Goods When investing geniuses David and Tom Gardner have a stock tip, it can pay to listen. After all, the newsletter they have run for over a decade, Motley Fool Stock Advisor, has tripled the market.*
David and Tom just revealed what they believe are the 10 best stocks for investors to buy right now... and Dick's Sporting Goods wasn't one of them! That's right -- they think these 10 stocks are even better buys.
Click here to learn about these picks!
*Stock Advisor returns as of Nov. 7, 2016
Daniel Kline has no position in any stocks mentioned. The Motley Fool has no position in any of the stocks mentioned. The Motley Fool has a disclosure policy.