Why Depomed Inc.'s Shares Are Crashing 18.9% Today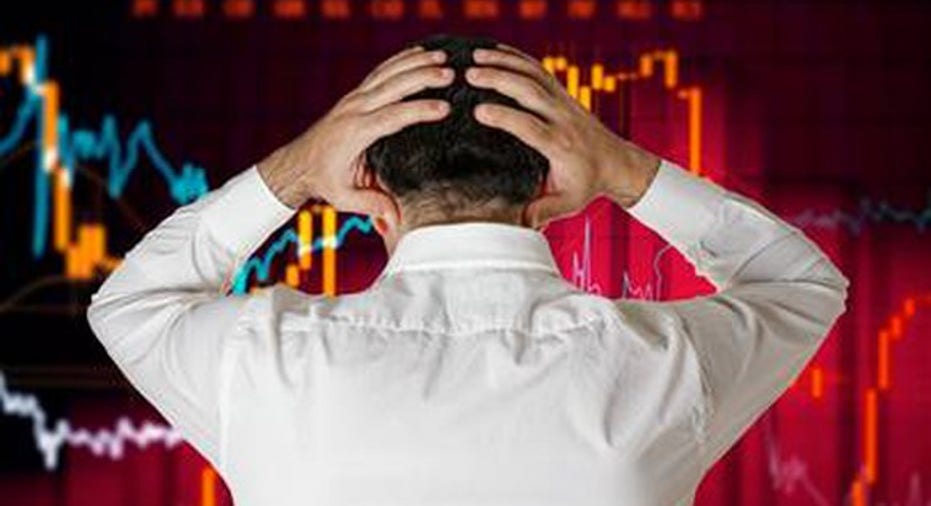 Image source: Getty Images.
What happened
After reporting sales and earnings that fell shy of analysts forecasts, shares in Depomed Inc. (NASDAQ: DEPO) are tumbling 18.9% at 2:00 p.m. EST.
So what
Depomed shares have rallied since earlier this year when it became known that activist investor Starboard L.P. had acquired a 10% stake. However, optimism that Starboard's involvement could lead to a sale of the company has been trumped on Tuesday by lackluster year over year sales growth, and declining earnings per share.
In Q3, sales of the company's various drugs inched up 5.3% to $110.5 million and non-GAAP EPS declined 9.1% to $0.28 versus a year ago. Analysts were hoping for sales of $127.2 million and non-GAAP EPS of $0.35 in the quarter.
The company's anemic results led to management reducing their full year sales outlook to between$455 million and $465 million. Previously, they were aiming for between $480 million and $505 million. They also lowered their non-GAAP net Income projections to at least $79 million from their prior outlook for at least $95 million.
Now what
Investors have embraced Depomed because of Nucynta, an opioid medication that Depomed bought from Johnson & Johnsonin 2015. Nucynta has been delivering robust annual prescription and sales growth, but management said sales fell in the quarter because wholesalers drew down their inventory.
WhileNucynta ER prescriptions rose 4% over the second quarter, shipments to wholesalers fell 1%.Similarly, prescriptions for Nucynta (the immediate-release version) and the company's second best-selling drug -- Gralise -- were stable versus the second quarter, but shipments to suppliers dropped 6% and 12%, respectively.
In the past, management has tossed around billion dollar per year sales estimates for Nucynta, but its $65 million in Q3 sales means that a lot of things need to go right for them to deliver upon that heady target. On the plus side, Nucynta ER prescriptions did hit a record monthly high in August, up 20.4% from the year before, and as a result, it now commands a 1.99% share of the long-acting opioid market.
Assuming that Starboard remains committed to maximizing Depomed's value and that doctors continue to shift to Nucynta from drugs like Oxycontin, then the destocking headwind should resolve itself over the coming quarter or two. However, the opioid drug market is in flux because of growing concern over abuse, and that risk creates uncertainty.
10 stocks we like better than DepoMed When investing geniuses David and Tom Gardner have a stock tip, it can pay to listen. After all, the newsletter they have run for over a decade, Motley Fool Stock Advisor, has tripled the market.*
David and Tom just revealed what they believe are the ten best stocks for investors to buy right now... and DepoMed wasn't one of them! That's right -- they think these 10 stocks are even better buys.
Click here to learn about these picks!
*Stock Advisor returns as of November 7, 2016
Todd Campbell has no position in any stocks mentioned.Todd owns E.B. Capital Markets, LLC. E.B. Capital's clients may have positions in the companies mentioned.Like this article? Follow him onTwitter where he goes by the handle@ebcapitalto see more articles like this.
The Motley Fool has no position in any of the stocks mentioned. Try any of our Foolish newsletter services free for 30 days. We Fools may not all hold the same opinions, but we all believe that considering a diverse range of insights makes us better investors. The Motley Fool has a disclosure policy.