Why Cypress Semiconductor Corp. Rose 12.5% in February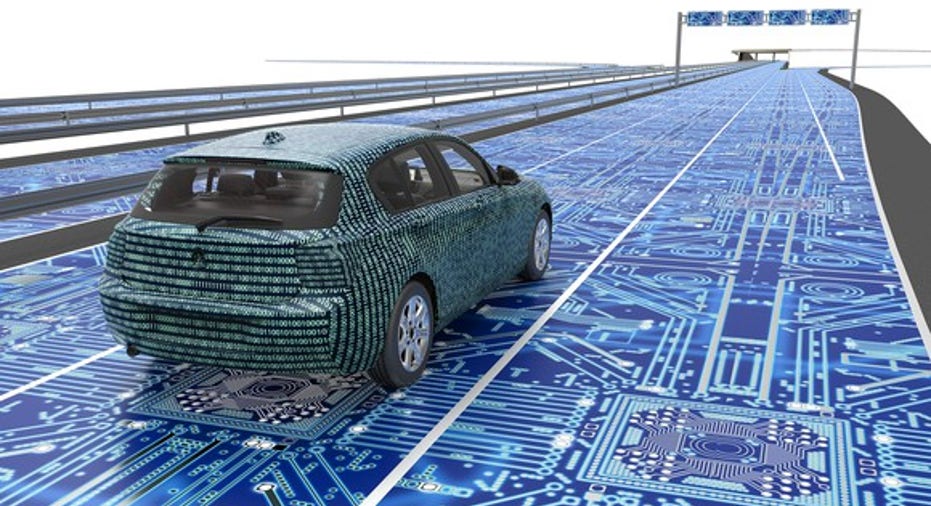 What happened
Shares of Cypress Semiconductor (NASDAQ: CY) gained 12.5% in February 2017, according to data from S&P Global Market Intelligence.
So what
The maker of embedded and reprogrammable semiconductor products delivered a fantastic fourth-quarter report at the start of February, with double-digit revenue and earnings growth leaving analysts flat-footed. Guidance targets for the next quarter were also more ambitious than Wall Street's then-current forecasts.
Image source: Getty Images.
Now what
Cypress investors have now enjoyed a rollicking ride in the last 13 months, driving share prices 87% higher while also paying out a 3.3% trailing dividend yield along the way. The company exceeded Wall Street's earnings estimates in two of the four quarterly reports in this period, despite being hit-and-miss when it comes to revenue performances.
Automotive computing is a key growth driver for Cypress these days, delivering 37% year-over-year sales growth in 2016. The company is also competing effectively in other exciting growth markets such as wireless connection tools for the Internet of Things, newfangled USB type C connectors and controllers, and factory automation sensor kits.
Despite nearly doubling in 13 months, Cypress shares are still trading at just 14 times forward earnings estimates with an extremely low five-year PEG ratio. It's not too late to jump aboard the Cypress bandwagon, because the stock remains downright cheap while also experiencing raucous growth.
10 stocks we like better than Cypress Semiconductor When investing geniuses David and Tom Gardner have a stock tip, it can pay to listen. After all, the newsletter they have run for over a decade, Motley Fool Stock Advisor, has tripled the market.*
David and Tom just revealed what they believe are the 10 best stocks for investors to buy right now... and Cypress Semiconductor wasn't one of them! That's right -- they think these 10 stocks are even better buys.
Click here to learn about these picks!
*Stock Advisor returns as of February 6, 2017
Anders Bylund has no position in any stocks mentioned. The Motley Fool recommends Cypress Semiconductor. The Motley Fool has a disclosure policy.