Why Cray Inc. Is Plunging Today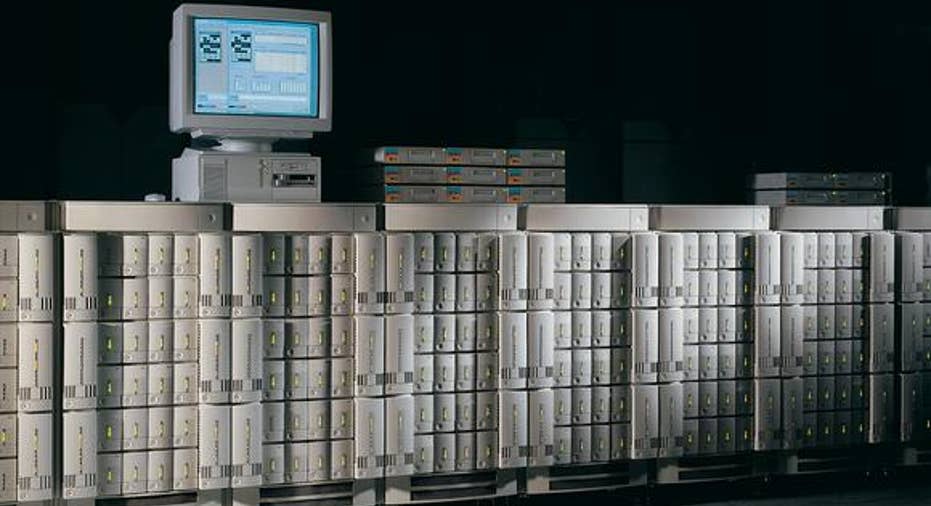 What: Supercomputer systems-builder Cray reported first-quarter results on Tuesday night. Come Wednesday morning, shares fell as much as 26.4% on the news.
So what: Cray's first-quarter revenues rose 32% year over year, to $105.5 million, exceeding Wall Street's consensus estimate at $100.8 million. On the bottom line, the company saw an adjusted net loss of $0.13 per share, up from a $0.28 loss per share in the year-ago quarter, and also ahead of the Street's expectation of a $0.25 loss per share.
If that sounds more like a relatively successful quarter than an absolute disaster, you've got the right idea. However, Cray also issued disappointing revenue guidance for the second quarter.
There, management sees sales adding up to roughly $100 million, while analysts were looking for $113 million. The company is working out technical kinks with NVIDIA's new Pascal processors and Intel 's Knights Landing chips in preparation for system builds later this year. But these procedures are taking longer than expected, so revenues will only show up in later quarters.
Now what: To be clear, Cray held its full-year revenue target steady at roughly $825 million, right in line with the current Street view. But the path to this target is lumpy and delayed, which adds risk to your Cray investment.
According to Cray CEO Peter Ungaro, Knights Landing represents the largest revenue opportunity in 2016. Pascal systems are slated for the longest delays, and are at the largest risk for slipping into the next fiscal year.
Cray shares plunged 40% last summer for similar delay-related reasons, only to double from that deep floor six months later. Overall, the stock is back to roughly where it was 52 weeks ago.
There's no guarantee that Cray will be able to deliver on its promises again, of course, but the company's track record is starting to look good. And when you're looking for assistance from a partner, high-quality businesses like Intel and NVIDIA should make investors breathe easier. Cray is setting itself up for another decent rebound by the end of 2016.
The article Why Cray Inc. Is Plunging Today originally appeared on Fool.com.
Anders Bylund owns shares of Intel. The Motley Fool owns shares of and recommends Nvidia. The Motley Fool also recommends Intel. Try any of our Foolish newsletter services free for 30 days. We Fools may not all hold the same opinions, but we all believe that considering a diverse range of insights makes us better investors. The Motley Fool has a disclosure policy.
Copyright 1995 - 2016 The Motley Fool, LLC. All rights reserved. The Motley Fool has a disclosure policy.