Why CoreCivic Inc. Dropped 12% Today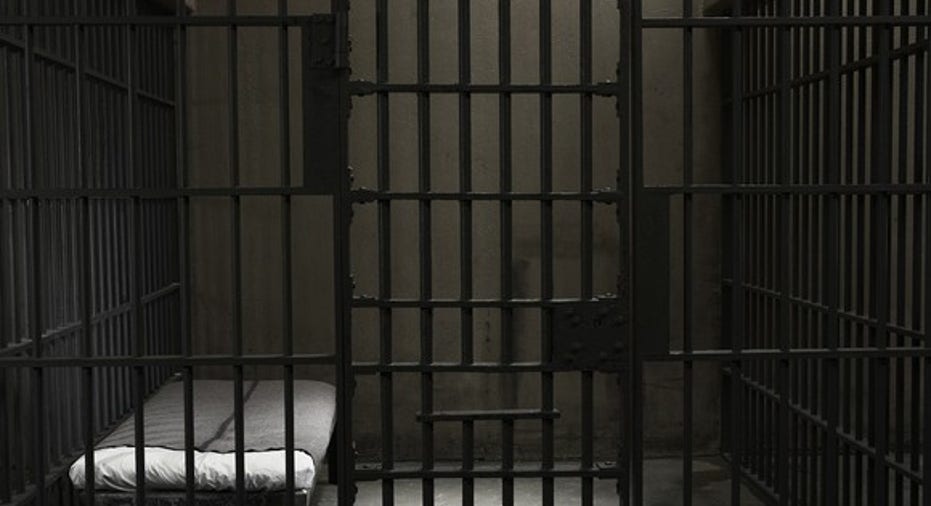 What happened
Shares of CoreCivic Inc. (NYSE: CXW) are down about 12% as of 3 p.m. EDT, in what appears to be a Trump-related sell-off of private-prison REITs (real estate investment trusts).
So what
REITs that own and operate private correctional facilities were some of the most curious post-election "Trump trades," as investors flocked to the industry, thinking tougher stances on immigration and crime would improve the fortunes of privately owned correctional facilities.
Now sentiment is turning, as many increasingly expect Trump to be less effective in pushing policy. Increasingly, speculators are also betting that Trump will be impeached during his term in office. A memo revealed that the president asked James Comey to shut down an investigation into Trump's former security advisor, Michael Flynn.
As political trades unwind, private-prison REITs are dropping. Image source: Getty Images.
The New York Times called the Comey memo the "clearest evidence that the president has tried to directly influence the Justice Department and F.B.I. investigation into links between Mr. Trump's associates and Russia." Some oddsmakers overseas now set the odds of an impeachment during the president's first term in office at 55%.
Other correctional-facility REITs are on the decline. The GEO Group (NYSE: GEO), which manages or owns 143 facilities with more than 100,000 beds, is down by about 9% in active trading today. CoreCivic owns or manages detention centers with about 69,000 beds.
Now what
Frankly, it's hard to know exactly what a Trump impeachment would mean for the criminal-justice industry, or companies like CoreCivic and The GEO Group, which make money by housing inmates across the country. But investors are seemingly bailing on all things previously held as Trump trades, dumping everything from private-prison operators to big banks on Wednesday.
10 stocks we like better than CorecivicWhen investing geniuses David and Tom Gardner have a stock tip, it can pay to listen. After all, the newsletter they have run for over a decade, Motley Fool Stock Advisor, has tripled the market.*
David and Tom just revealed what they believe are the 10 best stocks for investors to buy right now... and Corrections Corporation of America wasn't one of them! That's right -- they think these 10 stocks are even better buys.
Click here to learn about these picks!
*Stock Advisor returns as of May 1, 2017
Jordan Wathen has no position in any stocks mentioned. The Motley Fool has no position in any of the stocks mentioned. The Motley Fool has a disclosure policy.