Why Cooper Tire & Rubber Co's Shares Plunged 11% Today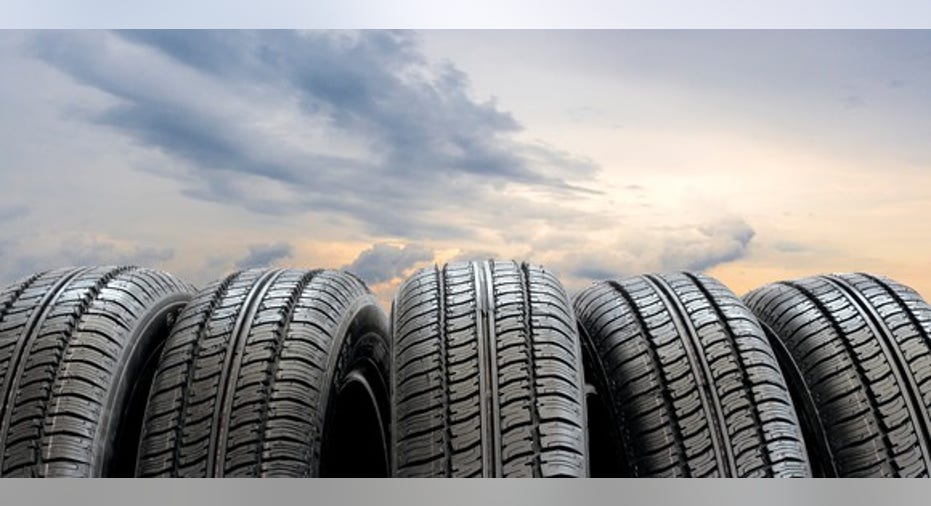 What happened
Shares of tire manufacturer Cooper Tire & Rubber Co (NYSE: CTB) fell as much as 11.3% in trading Thursday after reporting earnings for the first quarter of 2017. Shares were still down 9.9% at 2:40 p.m. EDT and showed no signs of recovery.
So what
Unit volume increased 2.9% versus a year ago, but net sales fell 1% to $643 million and net income dropped almost in half to $30.6 million, or $0.57 per share. Analysts were expecting $687.9 million in revenue and $0.74 per share in earnings.
Image source: Getty Images.
Management pointed to a competitive pricing environment and a $50 million increase in raw material costs as the reason results were down in the quarter. These hit Cooper Tire & Rubber especially hard because it uses a last in-first out accounting method in the U.S., meaning it used high cost materials while low cost materials sit on the balance sheet.
Now what
Most of the pressures facing Cooper today are out of its control, but that's not much consolation for investors. Management is also adjusting by raising prices, which it hopes will stem some of the pressure on the bottom line. On the bright side, international volume was strong and if that continues it should offset some of the pressure in the U.S. Long-term, Cooper is still a leading tire supplier with a profitable business long-term, so today's dip in earnings and shares is a great buying opportunity for investors.
10 stocks we like better than Cooper Tire & RubberWhen investing geniuses David and Tom Gardner have a stock tip, it can pay to listen. After all, the newsletter they have run for over a decade, Motley Fool Stock Advisor, has tripled the market.*
David and Tom just revealed what they believe are the 10 best stocks for investors to buy right now... and Cooper Tire & Rubber wasn't one of them! That's right -- they think these 10 stocks are even better buys.
Click here to learn about these picks!
*Stock Advisor returns as of April 3, 2017
Travis Hoium has no position in any stocks mentioned. The Motley Fool has no position in any of the stocks mentioned. The Motley Fool has a disclosure policy.