Why Community Health Systems, IDT, and Dick's Sporting Goods Slumped Today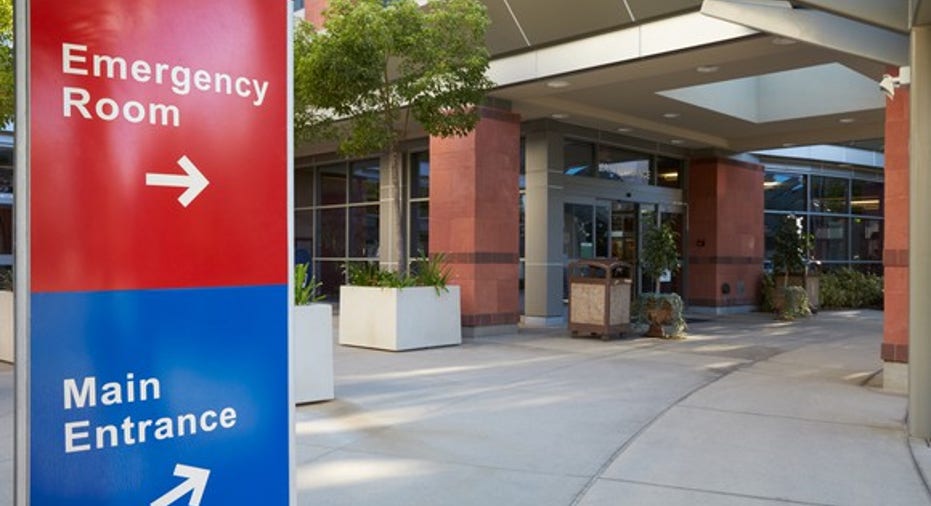 The stock market posted losses on Tuesday, as investors continued to worry about the prospect of key federal government reforms in the immediate future. The introduction of an Obamacare replacement bill focused attention on the healthcare sector, but it also showed potential weak points that could create problems in implementing other planks of the Trump administration's overall platform.
Major market benchmarks posted relatively modest losses of about a quarter-percent, but some stocks suffered larger losses. Community Health Systems (NYSE: CYH), IDT (NYSE: IDT), and Dick's Sporting Goods (NYSE: DKS) were among the worst performers on the day. Below, we'll look more closely at these stocks to tell you why they did so poorly.
Community Health investors worry about Obamacare repeal
Shares of Community Health Systems fell 9% in the wake of proposed healthcare reform. The hospital system operator did offer $1.75 billion in six-year notes, with the intent of using the proceeds to repay notes coming due next year and to pay down other debt, continuing its efforts to strengthen its balance sheet. Yet most of the concern among investors comes from worries about whether any new healthcare reform legislation will cause the number of uninsured patients to rise once again, threatening to saddle Community Health and its hospital peers with greater losses from unpaid services. At this point, it's premature to suggest that proposed legislation will make it through both houses of Congress and the White House in its current form, but investors nevertheless weren't shy about expressing their nervousness sooner rather than later.
Image source: Getty Images.
IDT suffers from falling sales, earnings
IDT stock was down 17% in the wake of its fiscal second-quarter financial report. The telecommunications and payment services provider said that revenue fell 4% from the year-ago quarter, sending adjusted earnings downward by more than 30% to $0.27 per share. IDT has sought to implement cost-cutting measures, and CEO Shmuel Jonas said that those measures were important in helping to "offset the impact to our bottom line resulting from the decrease in revenue." Yet IDT's core telecom platform services segment has suffered from wireless competition and their offerings of unlimited service plans, along with advances in over-the-top voice technology. The company will likely have to work harder to differentiate its service offerings in an increasingly competitive arena throughout the telecom market.
Dick's disappoints with sluggish guidance
Finally, shares of Dick's Sporting Goods dropped 9%. The decline came despite Dick's reporting strong performance in its fourth-quarter results. The sporting goods retailer said that net sales rose 11%, resulting in same-store sales increases of about 5%, and adjusted net earnings of $1.32 per share were above Dick's previous guidance range. Yet the retailer's 2017 guidance for adjusted earnings of $3.65 to $3.75 per share was on the low side of what investors had wanted to see, and comparable-store sales growth of just 2% to 3% would represent further slowing compared to the full-year 2016 results. Yet Dick's still intends to move aggressively toward longer-term growth, with roughly 60 openings of Dick's, Golf Galaxy, and Field & Stream store locations during 2017. Shareholders still hope that Dick's can overcome its subpar outlook and outperform this year.
Offer from The Motley Fool: The 10 best stocks to buy nowMotley Fool co-founders Tom and David Gardner have spent more than a decade beating the market. In fact, the newsletter they run, Motley Fool Stock Advisor, has tripled the S&P 500!*
Tom and David just revealed their ten top stock picks for investors to buy right now.
Click here to get access to the full list!
*Stock Advisor returns as of 1/30/2017
Dan Caplinger has no position in any stocks mentioned. The Motley Fool has no position in any of the stocks mentioned. The Motley Fool has a disclosure policy.