Why Cohn's departure raises doubts on Trump economic agenda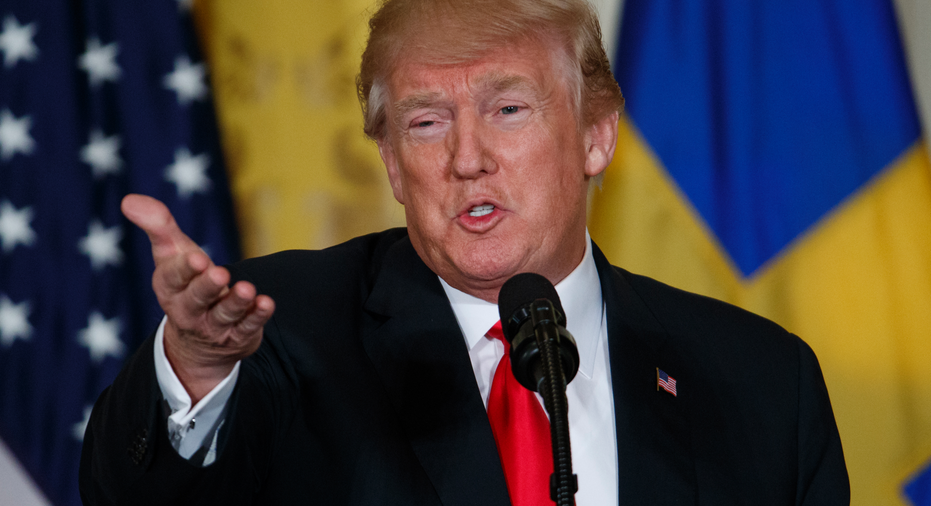 Not long ago, Gary Cohn was laying out an ambitious 2018 economic agenda for the Trump administration.
Fresh off the triumph of a sweeping new tax cut, President Donald Trump's top economic aide was crafting a priority list that would touch nearly every piece of the economy. There was a $200 billion infrastructure program. There were regulations to drop. There were welfare programs to overhaul, banking rules to amend, housing finance to revamp, a new farm bill to pass.
But that was before Tuesday, when Cohn's announced resignation heightened doubts about the direction of Trump's economic policies just as Republican lawmakers were preparing for midterm elections against Democrats re-energized by their opposition to the White House.
Cohn's exit followed a series of high-profile staff departures and, for him personally, a dispute with Trump over the president's plan to impose tariffs on imported steel and aluminum. Underscoring the administration's erratic policy process, that tariff announcement came as a surprise to many in the White House. Trump's decision has also angered Republican lawmakers, who lobbied furiously against the move, and concerned many economists who think it could ignite a self-defeating trade war.
Cohn's departure is likely to cause the administration to place a greater public emphasis on the president's hard-line stance toward America's trading partners.
With his decision to impose steep tariffs, Trump is making an aggressive play to transform a global economic system that, he argues, has exploited the United States. He campaigned in 2016 on a promise that, under his leadership, the United States would push aggressively back against existing trade pacts and eliminate the gap between what America exports and the much wider value of what it imports.
Cohn opposed the steel and aluminum tariffs that Trump announced last week. Most economists say the tariffs would lead to higher prices for American consumers while also hurting many U.S. companies. Their exports would likely face retaliatory tariffs imposed by other nations.
Without Cohn in the mix, Trump could now face greater scrutiny in his efforts to renegotiate the North American Free Trade Agreement with Canada and Mexico to try to deliver more favorable terms for the United States. The president's ability to manage European leaders who are considering retaliatory tariffs against the United States will also become a major part of the agenda.
Some other high-profile priorities could be increasingly shunted to the sidelines. A proposal designed to leverage $200 billion in federal funding into $1.5 trillion worth of state and private investment in infrastructure, for example, is unlikely to go anywhere in Congress. Nor do administration officials seem likely to find much traction with their goal of requiring many welfare recipients to work.
Cohn is hardly the only top policy aide to have left the West Wing of late. His deputy, Jeremy Katz, left in January. A top domestic policy aide, Paul Winfree, left recently. Reed Cordish, a central liaison to major business leaders, has moved on, too. Collectively, their departures make it difficult for the administration to develop and implement economic priorities.
The White House stressed that Cohn had developed a team of policy experts and said that he will remain in place for a few more weeks to make sure there is a smooth transition to the next National Economic Council director.
But even before the staff exits, the administration struggled for its entire first year in introducing policy. The first weeks of the Trump presidency were dominated by efforts to block the entry of nationals from seven majority-Muslim counties into the U.S. That announcement sparked chaos at airports and led to a series of lawsuits.
As Trump sought to enact policy on health care, immigration and taxes, he frustrated lawmakers at times with vague pronouncements and limited follow-up. Increasingly, legislators have come to expect that Trump may change his statements from one tweet to the next.
This erratic process came into focus in recent weeks, when Trump issued unexpected policy suggestions on guns and trade before television cameras in the White House.
Cohn's departure could worsen the vacuum in the administration's relationship with Congress, which has become rockier. Trump's announced tariffs have drawn criticism from House Speaker Paul Ryan and Senate Majority Leader Mitch McConnell, among others.
Cohn was among the few administration officials trusted by Republican lawmakers as well as by some Democrats, noted Brian Riedl, a senior fellow in budget, tax and economics at the conservative Manhattan Institute.
"This White House does not have a set of detailed policy promises from the campaign that dictate what they do — therefore, on a daily basis, it comes down to who the president is talking to and who works effectively with Congress," Riedl said.
Douglas Holtz-Eakin, president of the center-right American Action Forum and a former director of the Congressional Budget Office, suggested that while the loss of so many staffers is concerning, Cohn's departure may have little effect on policymaking.
"The president ultimately makes all the decisions — and if he doesn't change, the agenda doesn't change," Holtz-Eakin said.