Why Coeur Mining, Coty, and iRobot Slumped Today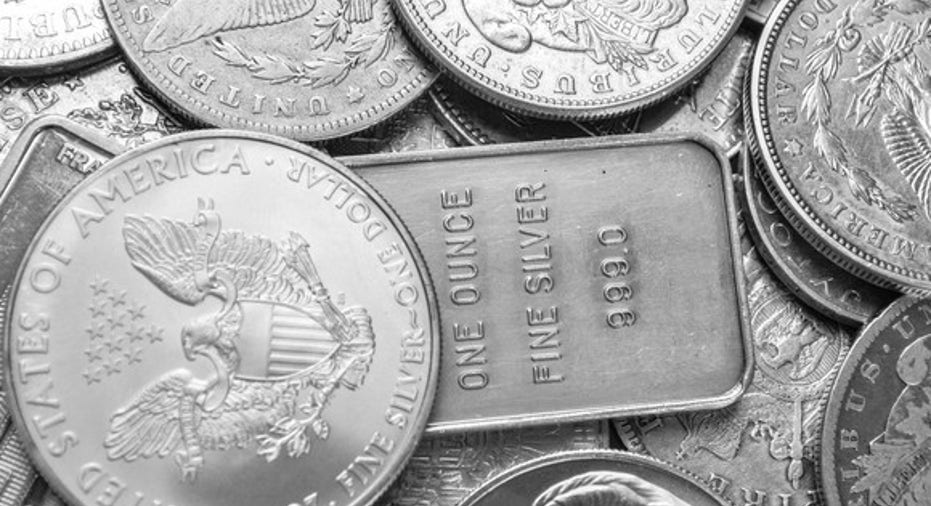 The stock market soared on Thursday, and the Dow, S&P 500, and Nasdaq Composite all hit new records for the day. Gains of just over 0.5% largely hinged on positive news from earnings season as well as generally favorable macroeconomic trends that pointed toward further strength in the U.S. economy. However, not all stocks managed to participate in the rally. Among the worst performers on the day were Coeur Mining (NYSE: CDE), Coty (NYSE: COTY), and iRobot (NASDAQ: IRBT). Below, we'll look more closely at these stocks to tell you why they did so poorly.
Coeur stock tarnishes after quarterly results
Shares of Coeur Mining fell 22% after the company reported fourth-quarter results that included a 10% drop in sales and adjusted net income that just barely eked above the break-even mark. The mining company did manage to achieve record production in the fourth quarter, which included 3.9 million ounces of silver and 102,500 ounces of gold. Full-year all-in sustaining costs also eased lower, pointing to favorable internal production efficiencies within Coeur. However, the big question for Coeur is the direction of precious metals prices, which many have feared could deteriorate in a rising interest rate environment. Moreover, if costs rise in 2017, then that could make it even more important for Coeur to see favorable silver-price movement in order to sustain its turnaround and remain even marginally profitable.
Image source: Getty Images.
Coty looks less beautiful
Coty stock declined 9% in the wake of its fiscal second-quarter financial results, which included a nearly one-third drop in its adjusted earnings per share and a 7% drop in pro forma sales. The quarter was the first after Coty completed its merger with the beauty business of Procter & Gamble, and that created some difficulties in managing inventory and dealing with increasing competition in the beauty space. CEO Camillo Pane noted, "We will need to tackle short-term challenges like the ones we faced in the first semester, complete the P&G Beauty Business integration, and most importantly, implement new programs to drive growth and further strengthen our brand portfolio." Yet Coty remains optimistic that in time, the acquisition will prove to have been a smart move, and the beauty products company has plans to make the most of its new opportunities.
iRobot breaks down
Finally, shares of iRobot dropped 13%. The maker of Roomba automated vacuum cleaners and other products reported its fourth-quarter financial results, which included solid revenue gains. However, investors didn't seem happy with a nearly 30% drop in net income, even though iRobot's earnings per share were actually better than the consensus forecast among those following the stock. iRobot also gave guidance for 2017, which included sales growth of 17% to 19% and adjusted earnings of $1.35 to $1.65 per share. Those numbers seemed good, and it wasn't immediately clear whether analyst expectations included results from a strategic purchase. In any event, iRobot didn't indicate any fundamental problems with its business, and long-term investors might find today's drop to be a promising opportunity.
Offer from the Motley Fool: The 10 best stocks to buy nowMotley Fool co-founders Tom and David Gardner have spent more than a decade beating the market. In fact, the newsletter they run, Motley Fool Stock Advisor, has tripled the S&P 500!*
Tom and David just revealed their ten top stock picks for investors to buy right now.
Click here to get access to the full list!
*Stock Advisor returns as of 1/30/2017
Dan Caplinger has no position in any stocks mentioned. The Motley Fool owns shares of and recommends iRobot. The Motley Fool has a disclosure policy.