Why Ciena Corporation Fell 11.5% in April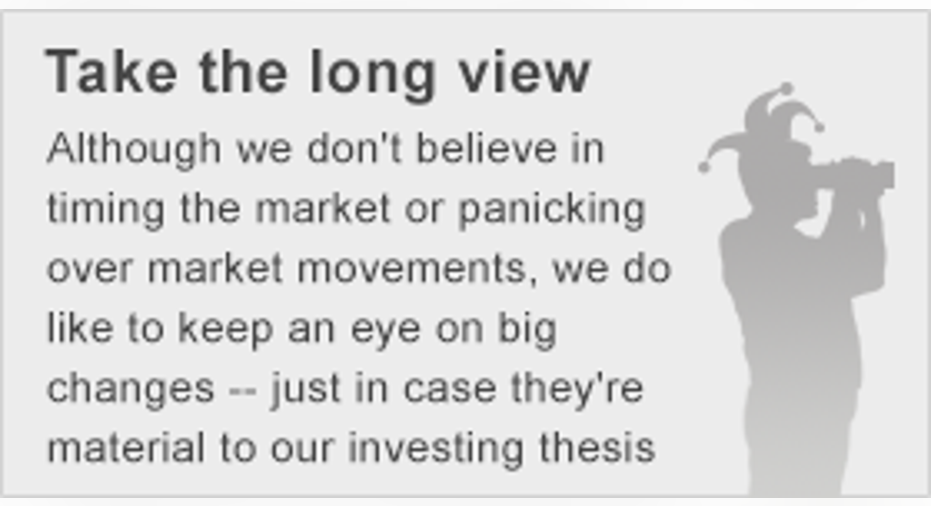 Image source: Ciena
What: Shares of long-distance networking solutions provider Ciena fell 11.5% in April 2016, according to data from S&P Global Market Intelligence. The company didn't do much to deserve this drubbing, and the market pain was based on sector-wide troubles.
So what: The networking veteran had two core news items to share last month:
Wall Street analysts came back from meetings with Ciena executives in the first week, brimming with enthusiasm. Two different analyst firms reiterated their buy ratings on the stock, with price targets at least 20% above Ciena's then-current trading levels.
The major credit rating houses upgraded Ciena's creditworthiness in unison, both with a stable ratings outlook.
The ratings specialists applauded Ciena's strong product portfolio, improving profitability, and defendable market share in the fiber optic networking sector. Analysts liked the company's "solid growth story" and its unique long-range and high-speed fiber links. If anything, one firm thought that Ciena should start probing the booming growth markets in short-range data center operations.
But these are positive news nuggets, not the hair-raising threats you'd expect from a month with such drastic downward share price trends. Instead, market makers focused on bad news from networking rivals posting disappointing earnings reports.
Now what: Sometimes, those analysts really do have good ideas. Adapting Ciena's long-distance products to the data center market could be a big hit.
Ciena is currently not catering to the data center market at all. Cisco Systems is the largest provider to this segment, reporting data center sales of $822 million last quarter. Meanwhile, Arista Networks shows that there is plenty of room for high-quality upstarts, notching 35% year-over-year revenue growth with a laser-like focus on that market.
There's no reason why the company couldn't spend some R&D dollars on scaling its high-speed data tools for the cozier data center market, where there is plenty of revenue to be had. Let me point out that Cisco and Arista sport profit margins and returns on equity much wider than Ciena's. Moving in their direction makes a ton of sense to me.
Ciena's own third quarter report should arrive in early June, shedding fresh light on the company's true performance and proper value. In the meantime, Ciena's combination of low buy-in prices and strong market position make it look like an interesting research candidate. And if management gets a foot in that data center door, Ciena's long-term story should get an even happier ending.
The article Why Ciena Corporation Fell 11.5% in April originally appeared on Fool.com.
Anders Bylund has no position in any stocks mentioned. The Motley Fool owns shares of and recommends Arista Networks. The Motley Fool also recommends Cisco Systems. Try any of our Foolish newsletter services free for 30 days. We Fools may not all hold the same opinions, but we all believe that considering a diverse range of insights makes us better investors. The Motley Fool has a disclosure policy.
Copyright 1995 - 2016 The Motley Fool, LLC. All rights reserved. The Motley Fool has a disclosure policy.