Why Chesapeake Energy, Barrick Gold, and Net 1 UEPS Technologies Jumped Today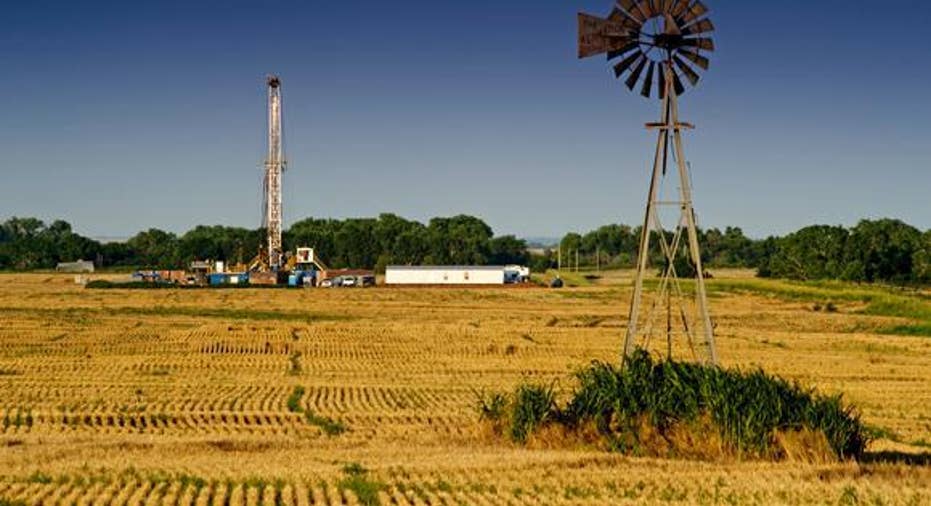 Image source: Chesapeake Energy.
Monday seemed at first to give stock market investors everything they wanted, but by the end of the day, most major market benchmarks had given up all their gains to finish down slightly. A nice move in crude oil above the $40-per-barrel level spurred positive momentum in the energy markets, but nervousness about this afternoon's beginning to the first-quarter earnings season seemed to sap the optimism out of stock investors. Even with overall skittishness, some stocks managed to avoid losing out on their early gains. Among the best performers on the day were Chesapeake Energy , Barrick Gold , and Net 1 UEPS Technologies .
Chesapeake Energy jumped almost 20% on Monday, and although the rise in sentiment in the oil pits clearly played a role, it wasn't the only thing working in the oil and gas producer's favor. On Monday morning, Chesapeake announced that it had amended a $4 billion revolving credit facility with its bank syndicate group, helping to ensure that it will continue to have access to the facility through its 2019 maturity. Of particular value was the syndicate group's postponement of borrowing-base changes until June 2017, as well as relaxing certain bond covenants on leverage ratios and interest coverage ratios until various points next year. Chesapeake pledged additional assets under the agreement in exchange for the favorable revisions, but at this point, the key element of any deal is to ensure liquidity as long as possible in order to give the energy markets a chance to recover more fully.
Barrick Gold finished up more than 7%, following an $18 per ounce rise in the price of gold. In addition to its tie to gold prices, Barrick has attracted favorable commentary from analysts recently, and some have pointed to its efforts to increase its returns on invested capital by focusing on the opportunities with the best return potential in its current set of assets and looking at divestment of those properties on which it chooses not to focus. With some other major gold producers not having been as aggressive at making strategic decisions to restructure their operations and move forward with a more defined capital allocation strategy, Barrick currently has the inside track and could benefit the most from a sustained upturn in gold prices going forward.
Finally, Net 1 UEPS Technologies soared more than 30%. The universal electronic payment system provider said that it had received a $107.7 million investment from International Finance Corporation and certain funds managed by an IFC affiliate, giving the buyers almost 10 million shares. That brings IFC's stake in Net1 to 18%, and Net1 CEO Serge Belamant called the investment "a landmark moment for the company," pointing to the two companies' "shared vision of providing financial inclusion to the billions of unbanked and underbanked citizens of the world." The interesting thing is that even though the deal prices the stock at $10.79 per share, Net1 climbed well above that level in the aftermath of the announcement.
The article Why Chesapeake Energy, Barrick Gold, and Net 1 UEPS Technologies Jumped Today originally appeared on Fool.com.
Dan Caplinger has no position in any stocks mentioned. The Motley Fool has no position in any of the stocks mentioned. Try any of our Foolish newsletter services free for 30 days. We Fools may not all hold the same opinions, but we all believe that considering a diverse range of insights makes us better investors. The Motley Fool has a disclosure policy.
Copyright 1995 - 2016 The Motley Fool, LLC. All rights reserved. The Motley Fool has a disclosure policy.