Why Chemours Shares Rose 25% in February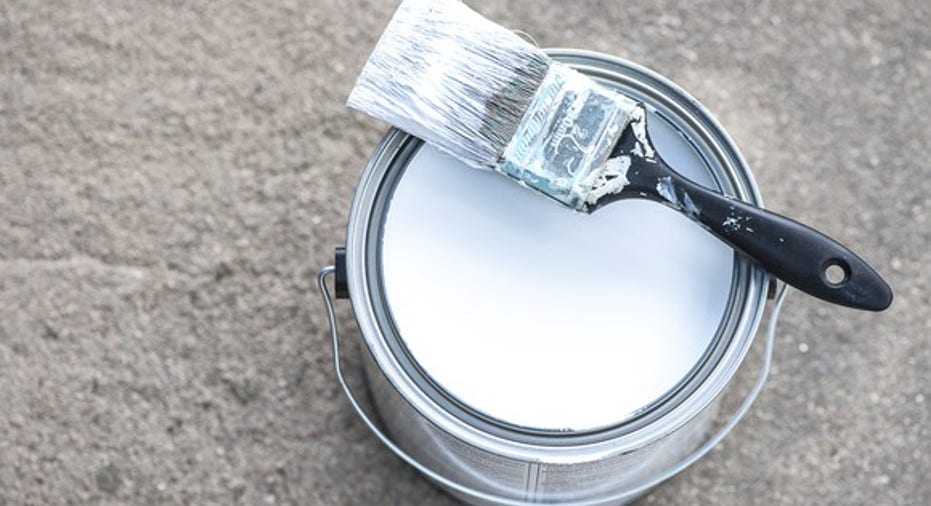 What happened
Shares of DuPont (NYSE: DD) spinoff Chemours (NYSE: CC) rose 25.3% in February, hitting an all-time high of more than $33 per share, after both companies announced a major legal settlement in their lengthy PFOA saga.
That performance wasn't quite as good as the one by rival Tronox, shares of which soared more than 30% in February after an acquisition announcement. But it handily beat the performance of other similar chemical companies like Huntsman and Kronos Worldwide, as well as the S&P 500.
Chemours produces titanium dioxide, a white pigment that is experiencing a strengthening market. Image source: Getty Images.
So what
DuPont had been the subject of thousands of lawsuits related to its production of the chemical PFOA, which is used in the production of Teflon. When it spun off Chemours in July 2016, DuPont saddled the new company with the legal liability for those claims -- in addition to more than $4 billion in net debt and other environmental and legal liabilities.
Chemours had been gradually chipping away at its mountain of debt, but the PFOA lawsuits were a perpetual thorn in the company's side. It collaborated with its former parent on defending against three "test case" lawsuits... all three of which the companies lost. For those three cases alone, the judgments added up to $19.7 million. If similar judgments had resulted from the rest of the more than 3,500 lawsuits, the costs could have run into the tens of billions of dollars, on top of Chemours' already-substantial debt load.
But on Feb. 13, the companies announced they had reached a $670.7 million settlement that would cover all of the 3,500-plus lawsuits. Better still, DuPont and Chemours would each pay half of the settlement amount, $335.4 million, with DuPont's portion "not ... subject to indemnification or reimbursement by Chemours." The market, unsurprisingly, was pleased, and Chemours' shares rose steadily for the rest of the month.
Now what
This is very, very good for Chemours. Not only will it not have to pay tens of billions of dollars in damages to plaintiffs, but DuPont is kicking in a healthy share of the money it does have to pay. Even better, the company currently has $902 million in cash on its balance sheet, so it should be able to pay the settlement without going further into debt.
Beyond the terms of the settlement, the timing is also very good for both companies. DuPont shareholders will be relieved to have the matter behind them as they prepare for DuPont's impending merger with Dow Chemical. Chemours, meanwhile, is starting to see an improving market for titanium dioxide, one of its major products, and although it -- like most of its peers -- still has a mountain of debt, having this lawsuit behind it should allow it to more fully capitalize on this market upswing. The news improves the thesis for buying both companies.
10 stocks we like better than ChemoursWhen investing geniuses David and Tom Gardner have a stock tip, it can pay to listen. After all, the newsletter they have run for over a decade, Motley Fool Stock Advisor, has tripled the market.*
David and Tom just revealed what they believe are the 10 best stocks for investors to buy right now... and Chemours wasn't one of them! That's right -- they think these 10 stocks are even better buys.
Click here to learn about these picks!
*Stock Advisor returns as of February 6, 2017
John Bromels has no position in any stocks mentioned. The Motley Fool has no position in any of the stocks mentioned. The Motley Fool has a disclosure policy.