Why Cheetah Mobile, Inc. (ADR) Stock Plunged Today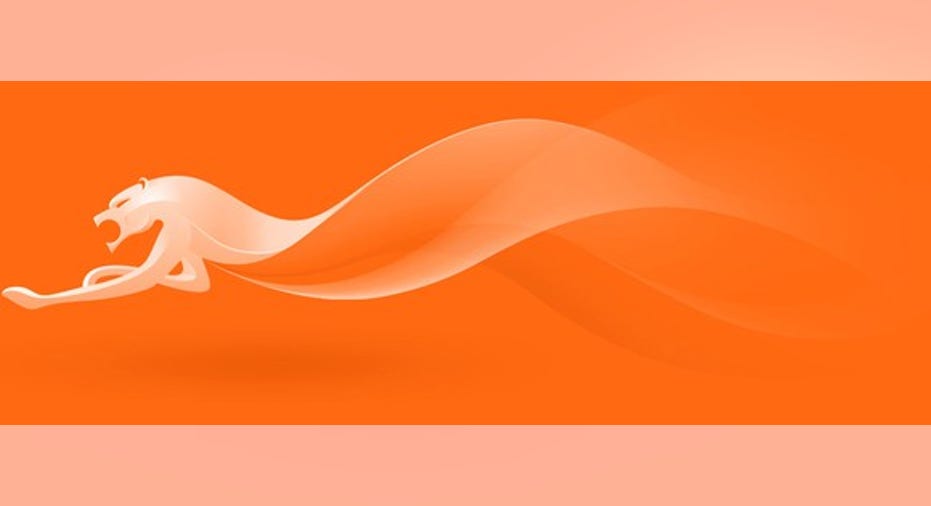 Image source: Cheetah Mobile.
What:Shares of Cheetah Mobile Inc. (ADR) were down 21.1% as of 11:00 a.m. EDT Thursday after the company announced solid first-quarter 2016 results, but followed with disappointing guidance.
So what:Quarterly revenue came in at 1,115 million Chinese yaun renminbi (RMB) (or $172.9 million). Excluding the impact of the Kingsoft Japan consolidation, revenue was 1,096 million RMB ($170 million), good for year-over-year growth of 63%. Within that, mobile revenue climbed 110.5% year over year, to 826.6 million RMB, or 74.1% of total revenue. Overseas revenue also more than doubled to 633.6 million RMB, or 56.8% of total revenue.
That translated to 32.6% growth in adjusted net income, to 102.2 million RMB ($15.8 million), and 31.5% growth per American depositary share, to 0.71 RMB ($0.11).
On average, analysts were anticipating lower adjusted earnings of 0.66 RMB per ADS on revenue of 1,090 million RMB.
Now what:For the current quarter, though, Cheetah Mobile anticipates revenue between 975 million RMB ($151 million) and 1,000 million RMB ($155 million), good for year-over-year growth of 10% to 13%. That's significantly below analysts' consensus prediction, which called for growth of 53.2%, to 1,330 million RMB.
"We have begun 2016 on a solid note with revenues coming in at the high end of our guidance," statedCheetah Mobile CEO Sheng Fu. "But, contrary to our previous expectation of a seasonal rebound, revenues have not grown as anticipated in the early part of the second quarter."
Fu elaborated on three primary reasons for expected weakness in mobile revenue growth, including a decline in eCPMs from some international third-party ad platform partners, slower-than-expected progress expanding Cheetah Mobile's direct sales force, and longer-than-expected time to execute its content product strategy.
Cheetah Mobile CFO Andy Yeung added, "For 2016, we have a very clear strategy to reaccelerate revenue growth. While our content products and direct sales initiatives are beginning to take hold, it will take more time for these initiatives to show meaningful results."
As it stands, Cheetah Mobile undeniably started the year strong. But given its impending slowdown in mobile growth, and with shares still trading at a lofty 60 times trailing 12-month earnings, it's no surprise to see shares plunging today. While it may be tempting to pick up shares given the drop, I'm content watching Cheetah Mobile's progress from the sidelines until we see evidence its mobile revenue initiatives are yielding fruit.
The article Why Cheetah Mobile, Inc. (ADR) Stock Plunged Today originally appeared on Fool.com.
Steve Symington has no position in any stocks mentioned. The Motley Fool has no position in any of the stocks mentioned. Try any of our Foolish newsletter services free for 30 days. We Fools may not all hold the same opinions, but we all believe that considering a diverse range of insights makes us better investors. The Motley Fool has a disclosure policy.
Copyright 1995 - 2016 The Motley Fool, LLC. All rights reserved. The Motley Fool has a disclosure policy.