Why Celldex Therapeutics, Inc. Stock Rose 14.5% in May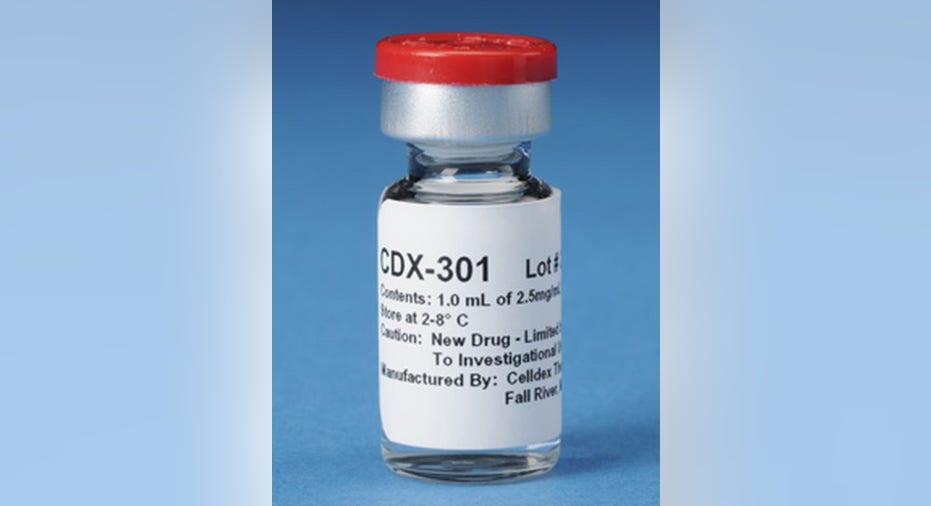 What: Shares of Celldex Therapeutics, a clinical-stage biotech developing targeted cancer therapies, gained 14.5% last month, according to data from S&P Global Market Intelligence. Bargain huntersrecognizing a great deal have been scooping up shares of this company since the stock collapsed in March, driving the price steadily upwards.
So what:When Celldex's first drug to enter phase 3, Rintega, failed to significantly outperform the treatment received by a control group of patients in a deadly form of brain cancer, Celldex stock nearly smacked pavement. At a few points early last month, its market cap dipped below $350 million, despite several promising candidates in its clinical-stage pipeline and over $254 million in cash and marketable securities on its balance sheet.
I've been banging the table about this company's value proposition ever since, and it seems a handful of billionaires are in the same camp. While I'm sad to report there wasn't much to get excited about last month besides some bargain shopping, Celldex investors have plenty to look forward to in the quarters ahead.
Now what:At the American Society of Clinical Oncologists annual meeting last weekend, Celldex announced results from a 60-patient trial with two of its drugs, CDX1401 and CDX301.
Image source: Celldex Therapeutics.
The first, CDX-1401 is a two-sided protein that binds to targets found on the surface of various tumor cells, and the other side binds to a special type of blood cells that begins an immune attack. During the trial, 22 of 30 patients treated with 1401 alone showed the sort of immune response the drug is supposed to incite.
The other drug,CDX-301, binds to stem cells and encourages them to become the sort of immune blood cell that would eventually recognize CDX-1401 and trigger an immune response. During the same trial,all 30 patients pre-treated with 301 showed the response 1401 is supposed incite.
While these drugs are in early clinical stages, Celldex hastwo more candidates that are even more promising -- and far closer to the finish line. The 14.5% gain last month has pulled this stock out of the bargain-basement bin, but I'd say the market hasn't given the company's pipeline the valuation it deserves.
The article Why Celldex Therapeutics, Inc. Stock Rose 14.5% in May originally appeared on Fool.com.
Cory Renauer has no position in any stocks mentioned. You can follow Cory on Twitter @TMFang4apples or connect with him on LinkedIn for more healthcare industry insight. The Motley Fool recommends Celldex Therapeutics. Try any of our Foolish newsletter services free for 30 days. We Fools may not all hold the same opinions, but we all believe that considering a diverse range of insights makes us better investors. The Motley Fool has a disclosure policy.
Copyright 1995 - 2016 The Motley Fool, LLC. All rights reserved. The Motley Fool has a disclosure policy.