Why Celgene Shares Jumped 13.9% In November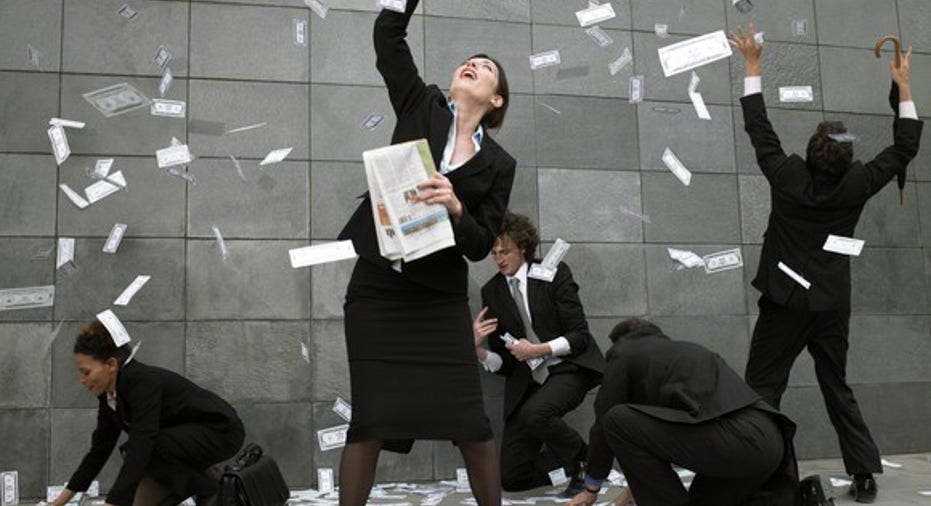 Image source: Getty Images.
What happened
Following the election of Donald Trump as the next U.S. president and ahead of intriguing early stage data out of one of its collaboration partners, shares in Celgene Corp.(NASDAQ: CELG)rallied 13.9% last month,according toS&P Global Market Intelligence.
So what
President-elect Trump's victory on Nov. 8 is being widely viewed by industry watchers as a net positive for biopharma stocks, especially those manufacturing high-priced medicines, such as those used in cancer treatment.
The pro-business Trump was less of an industry critic than Hillary Clinton on the campaign trial, and therefore, his election night win could suggest that Congress leans toward deregulation and free market policies, rather than intrusive price regulation over the next four years.
If so, then biopharma's biggest companies, including Celgene, should benefit. Celgene's top-seller is the widely used multiple myeloma drug, Revlimid, which retails at more than $16,000 for 28 tablets, according to Drugs.com. Celgene expects Revlimid sales of $7 billion this year.
Celgene's November rally also came ahead of the release of interim data by collaboration partner bluebird bio (NASDAQ: BLUE). On Nov. 30, bluebird bio reported that the two company's chimeric antigen receptor T-cell therapy, bb2121, was effective and safe based on an interim look at a small nine-person phase 1 study.
So far, the response rate to bb2121 is 78%, including two complete responders, and therehave been no dose-limiting toxicities, no grade 3 or grade 4 cases of cytokine release syndrome, and no grade 3 or grade 4 cases of neurotoxicity observed.
Now what
The multiple myeloma market is worth billions of dollars annually (and growing) and Celgene is the market's biggest player. Celgene's Revlimid is the most widely used first- and second-line therapy for this cancer and its Pomalyst is the most widely used third-line therapy.
Because deregulation and market-friendly policies may come out of Washington, D.C. over the next few years, and bb2121's early progress suggests that Celgene may have another future multiple myeloma top-seller in the wings, there are undeniably reasons for investor optimism. However, shareholders might not want to get too far ahead of themselves. After all, drug price scrutiny isn't likely to disappear overnight, and a lot can go wrong from here that could derail bb2121's development.
10 stocks we like better than Celgene When investing geniuses David and Tom Gardner have a stock tip, it can pay to listen. After all, the newsletter they have run for over a decade, Motley Fool Stock Advisor, has tripled the market.*
David and Tom just revealed what they believe are the 10 best stocks for investors to buy right now... and Celgene wasn't one of them! That's right -- they think these 10 stocks are even better buys.
Click here to learn about these picks!
*Stock Advisor returns as of November 7, 2016
Todd Campbell owns shares of Celgene.Todd owns E.B. Capital Markets, LLC. E.B. Capital's clients may have positions in the companies mentioned.Like this article? Follow him onTwitter where he goes by the handle@ebcapitalto see more articles like this.
The Motley Fool owns shares of and recommends Celgene. The Motley Fool recommends Bluebird Bio. Try any of our Foolish newsletter services free for 30 days. We Fools may not all hold the same opinions, but we all believe that considering a diverse range of insights makes us better investors. The Motley Fool has a disclosure policy.