Why Celator Pharmaceuticals Shares Soared 30.7% Higher in April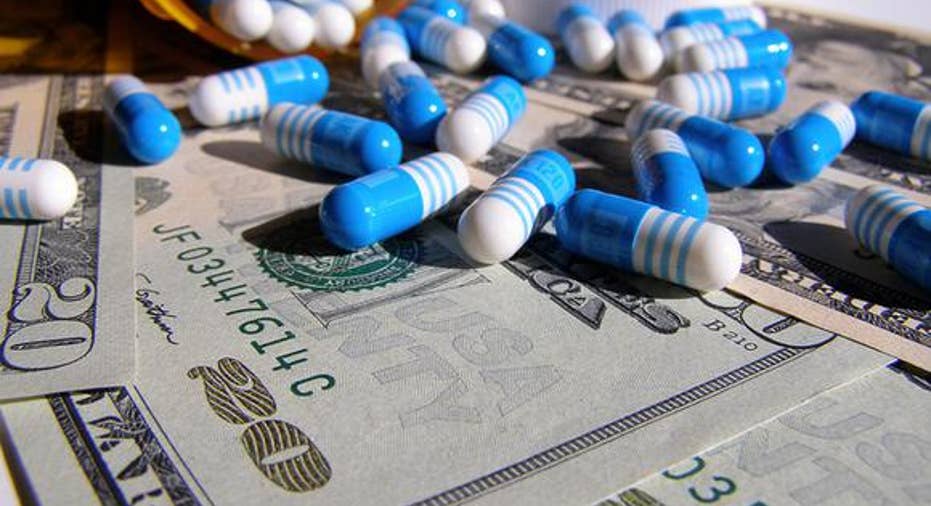 IMAGE SOURCE: FLICKR USER STOCKMONKEYS.COM.
What:After surprising investors in March with solid efficacy and safety results from a late-stage trial, shares of Celator Pharmaceuticals continued to gain ground in April, increasing by 30.7% according toS&P Global Market Intelligence.
So what:Previously, Celator Pharmaceuticals reported phase 3 results for its Vyxeos showing that it delivers potentially best-in-class efficacy and safety in acute myeloid leukemia (AML) patients. Specifically, the overall survival of secondary AML patients taking Vyxeos was 9.56 months compared to 5.95 months for patients receiving the standard 7+3 chemotherapy regimen. Safety results were for Vyxeos were similar to the 7+3 cocktail.
What makes that finding intriguing is that Vyxeos is an optimized formulation of cytarabine and daunorubicin, the two drugs that comprise the 7+3 treatment. Since Vyxeos is a reformulation of these two drugs and these drugs are already standard of care, the findings suggest doctors may be willing to switch over to it if it wins Food and Drug Administration approval.
That thinking was bolstered in April when Celator Pharmaceuticals reported more data showing that Vyxeos could help patients with AML cells that harbor the FLT3-ITD+ mutation. Typically, the FLT3-ITD+ mutation has been incredibly tough to treat, yet in this study, AML cells exhibiting FLT3-ITD were roughly five times more sensitive to Vyxeos than cells were with normal FLT3. That's important because roughly 24% of AML patients exhibit a FLT3 mutation, and as many as a third of those patients exhibit the FLT3-ITD mutation.
Now what: In March, Celator Pharmaceuticals raised $40.6 million via an oversubscribed stock offering and that money will come in handy as management invests in sales and marketing ahead of a potential Vyxeos launch.
Management is targeting an FDA filing for Vyxeos approval in the third quarter and if approved, Vyxeos could begin shipping sometime next year.
Given the long-term survival rate in secondary AML is around 10%, and this drug could significantly improve outcomes, there's a very good chance this drug will become the standard of care. According to the National Cancer Institute, there are roughly 20,000 new cases of AML diagnosed in the U.S. every year; and roughly a quarter of those patients are diagnosed with secondary AML.
Overall, Celator Pharmaceuticals has a chance to win away a big chunk of what industry watcher's peg as a $900 million-per-year market. That has me thinking that its current valuation is still attractive. Therefore, risk-tolerant investors who are able to withstand the risk of an FDA rejection may want to consider owning this stock in their portfolios.
The article Why Celator Pharmaceuticals Shares Soared 30.7% Higher in April originally appeared on Fool.com.
Todd Campbell has no position in any stocks mentioned.Todd owns E.B. Capital Markets, LLC. E.B. Capital's clients may have positions in the companies mentioned. Like this article? Follow him onTwitter where he goes by the handle@ebcapitalto see more articles like this.The Motley Fool has no position in any of the stocks mentioned. Try any of our Foolish newsletter services free for 30 days. We Fools may not all hold the same opinions, but we all believe that considering a diverse range of insights makes us better investors. The Motley Fool has a disclosure policy.
Copyright 1995 - 2016 The Motley Fool, LLC. All rights reserved. The Motley Fool has a disclosure policy.