Why Cameco Corp.'s Stock Fell Nearly 12% Last Month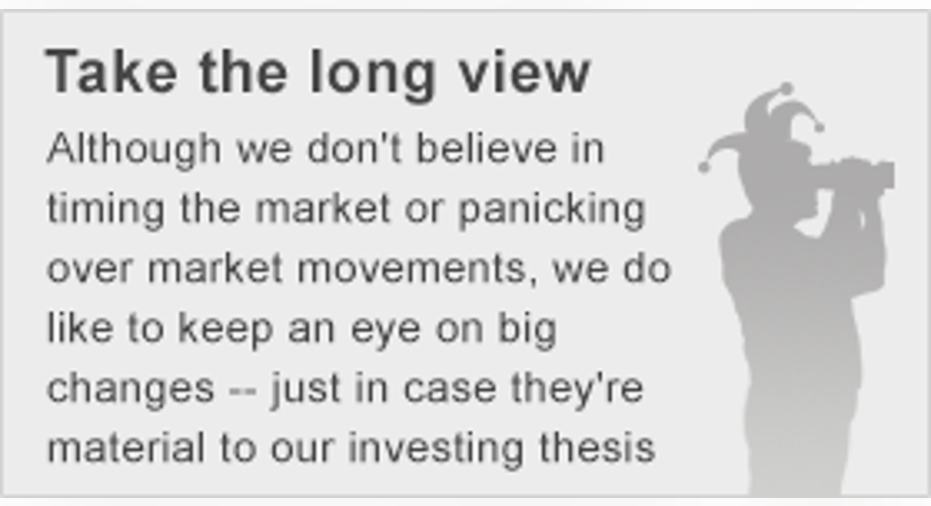 What: Cameco Corp.'s shares fell 11.6% in November, continuing a slide from mid-April that's left the stock down roughly 25% for the year.
So what: Cameco is the largest publicly traded uranium miner. That's been a tough business for several years, as uranium supply has outstripped demand. For example, on the last day of October, the company announced that adjusted earnings fell 13% year over year in the third quarter. "Our results for the quarter and the first nine months are as expected," CEO Tim Gitzel said, adding. "We've continued to see the oversupply in the market impacting demand and price."
The thing is, the uranium market in the third quarter was basically the same as it has been all year. And, frankly, there's little reason to think that there's going to be a big change anytime soon-which helps explain why investors are a bit down on Cameco.
But there are positive trends taking shape that should interest contrarian investors. For example, after shutting its fleet of reactors, Japan is restarting many of them. That will help to solidify demand in time. Moreover, emerging economies such as China and India are both building new reactors to help provide power to their growing nations. That will drive demand higher over the longer term. None of this, however, is likely to change things in the next few months.
Now what: Cameco shares are trading at levels last seen during the 2007-to-2009 recession. While it's true that low uranium prices are causing top- and bottom-line problems, the miner has weathered the downturn well financially and operationally. While this isn't a stock for the faint of heart, for someone looking at commodities and trying to find a diamond in the rough, it could be worth a deeper dive. The outlook for uranium has solid long-term fundamentals backing it, making Cameco an interesting story if you're willing to jump aboard a focused miner that's clearly out of favor with investors.
The article Why Cameco Corp.'s Stock Fell Nearly 12% Last Month originally appeared on Fool.com.
Reuben Brewer has no position in any stocks mentioned. The Motley Fool has no position in any of the stocks mentioned. Try any of our Foolish newsletter services free for 30 days. We Fools may not all hold the same opinions, but we all believe that considering a diverse range of insights makes us better investors. The Motley Fool has a disclosure policy.
Copyright 1995 - 2015 The Motley Fool, LLC. All rights reserved. The Motley Fool has a disclosure policy.