Why Caesars Entertainment, Mallinckrodt, and Fossil Group Slumped Today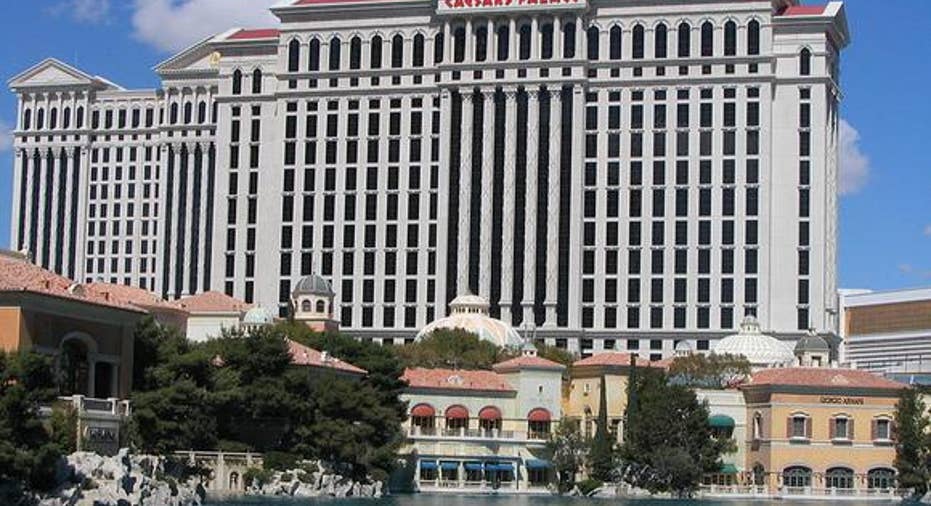 Image source: Caesars Entertainment.
The stock market climbed on Wednesday, and investors seemed pleased about the decision from the Federal Open Market Committee not to raise interest rates during its March meeting. After the Fed's December hike, many market participants were expecting follow-through this month, but members of the committee pointed to recent new global economic risks as a reason to take a more measured approach in tightening monetary policy back toward more normal conditions. The broader stock market posted decent-sized gains of about half a percent, but many stocks still lost ground. Among them were Caesars Entertainment , Mallinckrodt , and Fossil Group .
Caesars Entertainment plunged 13% after the gaming company responded to a report from the bankruptcy examiner in the case of its operating-company subsidiary. The arguments continue to center on whether the subsidiary properly engaged in transactions with Caesars Entertainment, and Caesars thinks that the examiner's conclusions in the report filed with the bankruptcy court were "completely inconsistent with the careful analysis and considered opinions of the independent and highly regarded investment banks and law firms who advised on these processes." Nevertheless, with the examiner believing that the parent company could face legitimate claims from creditors of the operating company, shares of Caesars Entertainment fell out of fears of more than $5 billion in potential liability.
Mallinckrodt fell another 6%, adding to Tuesday's drop of more than 15%. Short-selling research analyst Andrew Left of Citron Research offered negative comments about Mallinckrodt, arguing that the same allegations of unfairly high pricing apply at least as well to the drugmaker as to peers that are currently getting a lot more negative attention. In addition to the risk posed by politicians focusing more intently on reining in drug prices, Mallinckrodt also has to contend with a relatively high debt load that carries a bond rating below investment grade. As investors look more skeptically at the pharmaceutical industry, some believe that Mallinckrodt and its peers could move downward in the near future.
Finally, Fossil Group declined about 5%. The watchmaker got a downgrade from analysts at Macquarie, who also put a price target of $34 per share on the stock. That implies another roughly 25% of potential downside movement for Fossil, which has struggled throughout much of the past year on concerns that competition from smartwatches and a decline in the luxury accessories market could continue to weigh on its growth prospects. Fossil had more recently shown signs of a possible recovery, but the question going forward is whether macroeconomic concerns will hold back its ability to grow. If the global economy cooperates, then Fossil could have considerable amount of ground to make up during the rest of the year and beyond.
The article Why Caesars Entertainment, Mallinckrodt, and Fossil Group Slumped Today originally appeared on Fool.com.
Dan Caplinger has no position in any stocks mentioned. The Motley Fool is short Caesars Entertainment. The Motley Fool recommends Fossil. Try any of our Foolish newsletter services free for 30 days. We Fools may not all hold the same opinions, but we all believe that considering a diverse range of insights makes us better investors. The Motley Fool has a disclosure policy.
Copyright 1995 - 2016 The Motley Fool, LLC. All rights reserved. The Motley Fool has a disclosure policy.