Why Brown-Forman Corporation's Shares Popped in 2015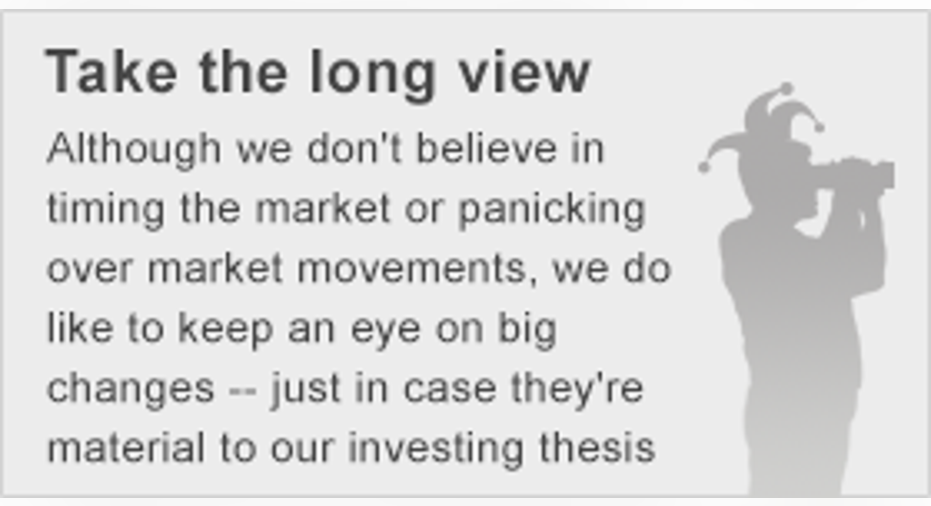 What: According to S&P Capital IQ data, shares of Brown-Forman Corporation jumped 13% in 2015, or 14.5% when you adjust for the dividends paid during the year.
So what: The theme for 2015 was steady improvement in operations. In December, the company said fiscal 2016 (ending in April 2016) underlying sales would be up 6% to 7% and underlying operating income would be up 8% to 10%. The reason "underlying" is important is that a strong dollar has resulted in declining sales on a reported basis. For example, in the fiscal second quarter, underlying sales were up 5%, but on a reported basis sales were down 4%. That's the impact a strong dollar can have.
Now what: Long-term trends are definitely working in favor of Brown-Forman, and that's what investors should be paying attention to. Its products have become aspirational brands in many international markets, helping drive sales growth. Between 2005 and 2015, emerging markets have grown from 6% of sales to 19% of sales, showing just how far some of these markets have come.
In the spirits business, it's very difficult to build a competitor to established brands, and that's why the bigger distillers keep getting bigger. At 29 times trailing earnings Brown-Forman isn't a cheap stock, but it's also well-positioned for steady long-term growth -- and that should be an attractive feature for investors in today's market.
The article Why Brown-Forman Corporation's Shares Popped in 2015 originally appeared on Fool.com.
Travis Hoium has no position in any stocks mentioned. The Motley Fool has no position in any of the stocks mentioned. Try any of our Foolish newsletter services free for 30 days. We Fools may not all hold the same opinions, but we all believe that considering a diverse range of insights makes us better investors. The Motley Fool has a disclosure policy.
Copyright 1995 - 2016 The Motley Fool, LLC. All rights reserved. The Motley Fool has a disclosure policy.